Description
October is usually high fungi season in S Wales and this event is designed to make the most of it as we explore a large, private woodland with a wide variety of habitats.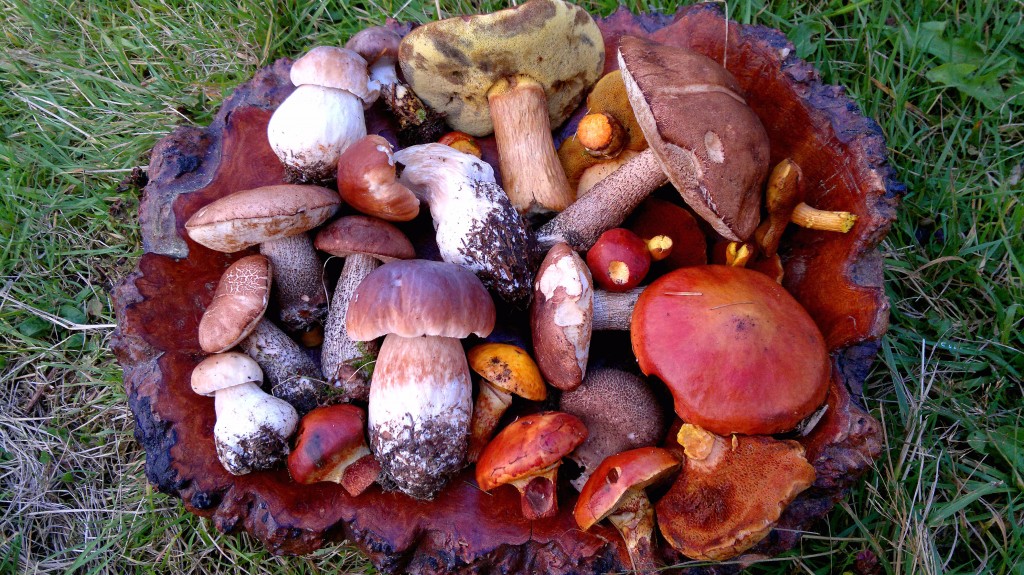 Over the course of about 1.5 miles of easy walking over 3 hours, followed by a wild cook-in and workshop session, we will explore the fascinating world of fungi:
The important role fungi plays in nature
How to go about identifying important families and species of fungi
How to home in on the most rewarding edible species
How to recognise dangerously poisonous species
Medicinal and utilitarian uses
Sustainable harvesting practices
Preservation and cooking techniques
Key resources for taking your personal learning forward
There will be wild treats and tasters to enjoy throughout and the walk will end with an al-fresco cook-in of our finds. While our focus will be on fungi, we will not ignore the delightful array of edible woodland and hedgerow plants that we find along the way.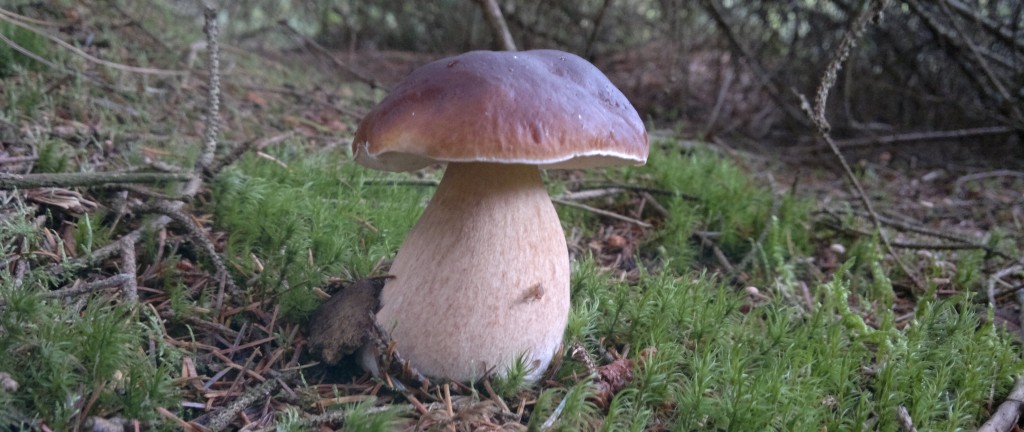 Your hosts, guides and caterers for the day will be Mark Williams of Galloway Wild Foods and Liz Knight of Forage Fine Foods.
Liz makes and supplies delightful jars of foraged preserves from her farmhouse on the Welsh border, and is a font of knowledge, enthusiasm and exciting ideas on her foraging walks and workshops.
Mark is a mycophile, wild gastronomer and professional wild food educator, who has been teaching about wild mushroom identification and edibility for 25 years. Mark's knowledge of and enthusiasm for wild fungi is infectious, and he specialises in making this often daunting subject fun and accessible to novices, while providing solid foundations for a lifetime of discovery, enjoyment and worry-free wild eating. Mark writes widely on this subject and works closely with leading mycologists, landowner/conservation organisations such as The National Trust and Scottish Natural Heritage. Check out Mark's free online wild fungi guide here.
Please note that while this date and location have been selected to maximise the potential range of fungi we encounter, it is not possible to guarantee what we will find.
Meeting place:
Full details will be provided on booking, 2 weeks prior to the event, but plan to be within 20 minutes drive of Abergavenny
Date: Saturday 22nd October 2016
Start time: Arrive in time for a 1pm start
Finish time: Around 5.30pm
Cost: Adults £75 Children aged 12 to 16:  £45. This even is not suitable for children under 12.
Special Offer: If you book both this event and The Autumn Harvest Walk and Workshop on Sunday 23rd October, you can get them both at the reduced rate of £120 Adults, £70 Children.
Booking is via Forage Fine Foods – Click Here
Bring: 
Essential: Stout footwear, weather-appropriate clothing, drinking water
Optional: A small basket or cloth bag, notebook, camera, fungi field guide if you have one
Please read the IMPORTANT INFORMATION tab on this page before booking and again before setting off for the event.
Please note: This event is not recommend for children under 12 years old. Sorry, no dogs, no matter how well behaved.