Description
During November I do not run public foraging events, but instead focus on private foraging sessions. This allows flexibility around weather, locations and what species we explore, and is a wonderful way for you to learn about foraging with friends and family.
Read full details of what is involved in a private foraging session, including reviews and live recordings, here.
How does a Private Session with Galloway Wild Foods Work?
All private sessions are guided For up to 10 people
Welcome wild flower champagne/soda
Foraged treats and tasters on the walk (C19 safe)
Wild cook-in/picnic at the end of the walk, showcasing wild foods
We rarely cover more than 1.5 miles
Perhaps you have a location in mind, but I can also suggest locations that present the best learning opportunities
Event can be designed around an individual or group's needs/interests – eg. fungi, spring plants, coastal, drunken botany etc
50% of fee required to reserve a date
Full terms and conditions here
Please also read my C19 safety policy here
Events usually last between 3 and 6 hours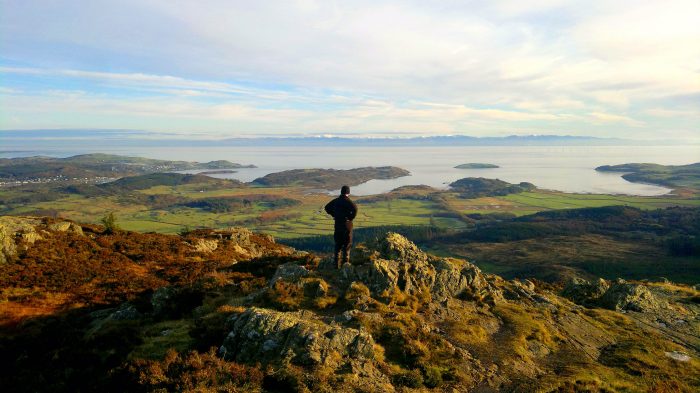 How Much Does a Private Session Cost?
The cost depends on whether week day or weekend day, time of year, location etc.
By way of guidance only, my basic fee for a midweek day in Galloway (SW Scotland) is £100/hr based on a minimum 3hrs. I recommend a 4 hour session, which allows time for a wild food tasting picnic after our walk. Add £200 to the total for weekend days.
If I have to travel, add travel time and mileage at 45p/mile and £25/hr for locations out with SW Scotland.
I usually just quote an overall price based on these figures once we have discussed your needs and interests.
I can be flexible around running shorter, less in-depth sessions, but experience has proven this to be the best formula in terms of learning and overall experience. Shorter sessions might not reduce my fee by much, as they still represent a day out of my diary, travel, prep, planning etc. The price is based on my time and prep, not the number of people you choose to invite.
How To Book
Contact me by email if you'd like to make a booking: mark@gallowaywildfoods.com
(Do not contact me about private bookings by any other means – I do not discuss bookings on social media)
Include in your email:
Your preferred dates (offering a range of dates helps)
Number of people
Your preferred location (eg. Galloway, Cumbria, Ayrshire, or something more specific)
The general theme you are interested in exploring. "General Foraging" is a popular option, which means we will focus on what is good at the time in the chosen location, including plants, fruits and fungi. Other examples of themes might be "Coastal Foraging", "Wild Booze" etc