Description
A guided foray exploring the delicious, healthy and surprising range of edible plants around the woods, coast and hedgerow of Ardkinglas Estate on Loch Fyne, Argyll (1 hr drive from Glasgow). Enjoy a wild food picnic, wild flower champagne and foraged cocktails on the loch side afterwards.

April is an exciting time for foragers, with wild greens in their prime and blossoms starting to appear. On this guided walk you will be introduced to a vibrant array of spring woodland, hedgerow and coastal herbs, their traditional and modern uses and how to considerately and safely harvest and use them. You will enjoy a wild food tasting picnic and wildcrafted drinks with views over Loch Fyne afterwards.
Location: Ardkinglas House, Cairndow, Argyll, PA26 8BG (See map tab).  Ticket holders will be emailed detailed instructions of our meeting place in the week before the event. Our venue is a stunning country estate on the banks of Loch Fyne, with a wonderfully diverse range of plants to explore.
Walk Leader: Mark Williams who has been teaching about foraging and wild food for over 30 years and works widely with conservation organisations, landowners and food businesses. Read/watch/listen to reviews/films/radio programmes featuring Mark
Expect: Gentle walking on well made paths over 3 hours (maximum 1.5 miles easy walking), followed by a wild food tasting picnic. There will be wild treats and tasters to enjoy throughout.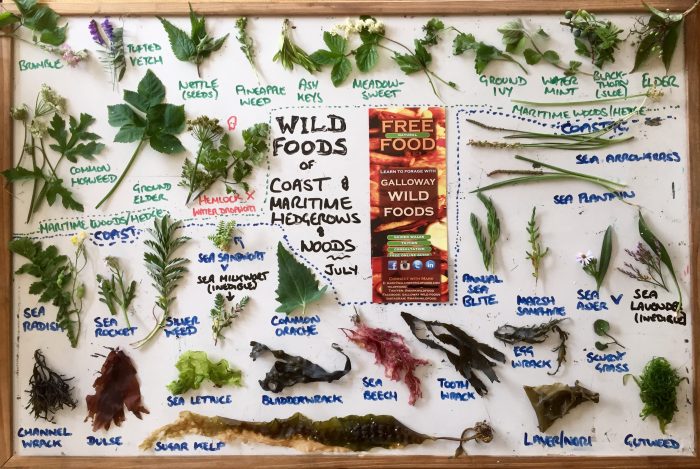 Learn: Spring  woodland, hedgerow and coastal plants, and perhaps some spring fungi if we get lucky. How to sustainably tap birch and sycamore trees for sap (though the sap rise may be finished by this time of year). Finding, identification, poisonous lookalikes, mindful harvesting, expert tips, folklore/traditional uses, modern gourmet/medicinal uses, nutrition, processing, recipes, cooking tips for a wide range of spring shoots and blossoms. Inevitably, the wider politics around foraging and food will come up too. When time and weather allow, we lay out and label our finds to serve as a souvenir and aide-memoire of the afternoon's discoveries.
Please note, although part of this walk is coastal with lots of fascinating maritime plants, Argyll's sea lochs don't tend to offer a big range of tasty seaweeds. We will explore what seaweeds are on show, and I will bring along some more for us to taste and learn from, but this is not a major focus of the coastal element of this walk.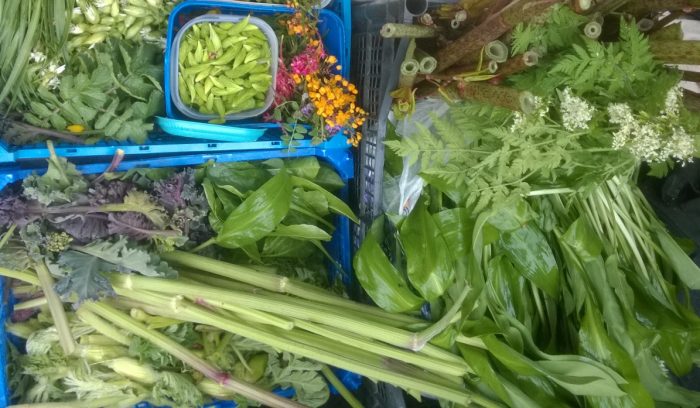 Eat/drink: I think it is important to bring the wild foods we encounter to life by not just talking about them, but by eating and drinking them. To this end, the afternoon includes a wild food tasting picnic, and I carry a very hefty bagful of lovingly prepared treats, tasters and tipples to share during the walk. These are both  delicious and educational, and the walk is more like guided grazing, a gentle imbibing of the landscape, than a route march!  All dietary requirements can be catered for, provided you let me know when you book. See the short film below for an idea of what to expect in the picnic (autumn version shown – this walk will be more spring themed, but you'll get the idea!)

Bring: Stout footwear, waterproofs, water. Your learning and enjoyment may also benefit from bringing camera, notebook, field guide (plants), small basket/cloth bag. If you make any foraged delights you wish to share with the group, please bring them along!
Places are limited and events usually sell out fast – booking is essential.
Gift vouchers are available here
If you already have a gift voucher it can be used to pay for this event (in whole or in part) at the checkout.