Description
An exploration of the fascinating and fabulous world of fungi at Scotland's first Wild Food Festival. September is high fungi season in Central Scotland and this event is designed to make the most of it. Over about 1.5 miles of easy walking over 2.5 hours we will explore the fungi of Cardross Estate, then learn how to prepare and cook the best edible species. Ticket price includes admission to the Wild Food Festival in the grounds of Cardross Estate, near Stirling. (Full details of the festival will be released soon!)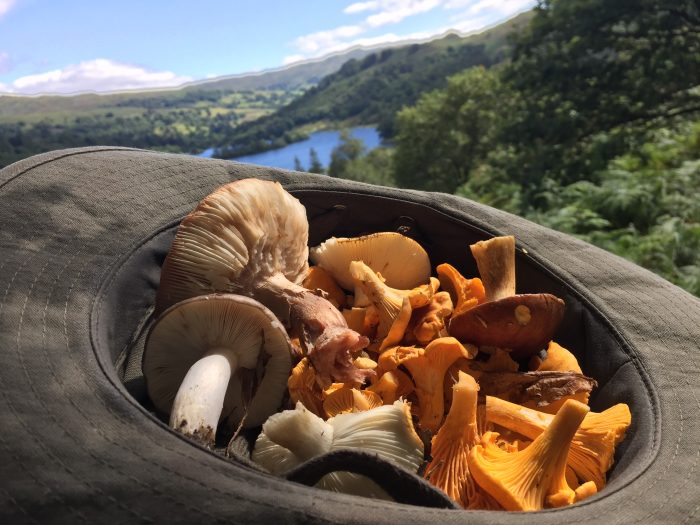 Your host for the walk will be Mark Williams of Galloway Wild Foods. Mark is a passionate mycophile, wild gastronomer and professional wild food educator, who has been teaching about wild mushroom identification and edibility for over 25 years. Mark is a font of knowledge and enthusiasm on wild fungi, specialising in making this often daunting subject fun and accessible to novices, while providing solid foundations for a lifetime of discovery, enjoyment and worry-free wild eating. Mark writes widely on this subject and works closely with leading mycologists, landowner/conservation organisations such as The National Trust and Scottish Natural Heritage.
Check out Mark's free online wild fungi guide here
Read, listen, watch more about Mark Williams and Galloway Wild Foods
Please note that while this date and location will be selected to maximise the potential range of fungi we encounter, it is not possible to guarantee what we will find. We will be exploring all aspects of fungi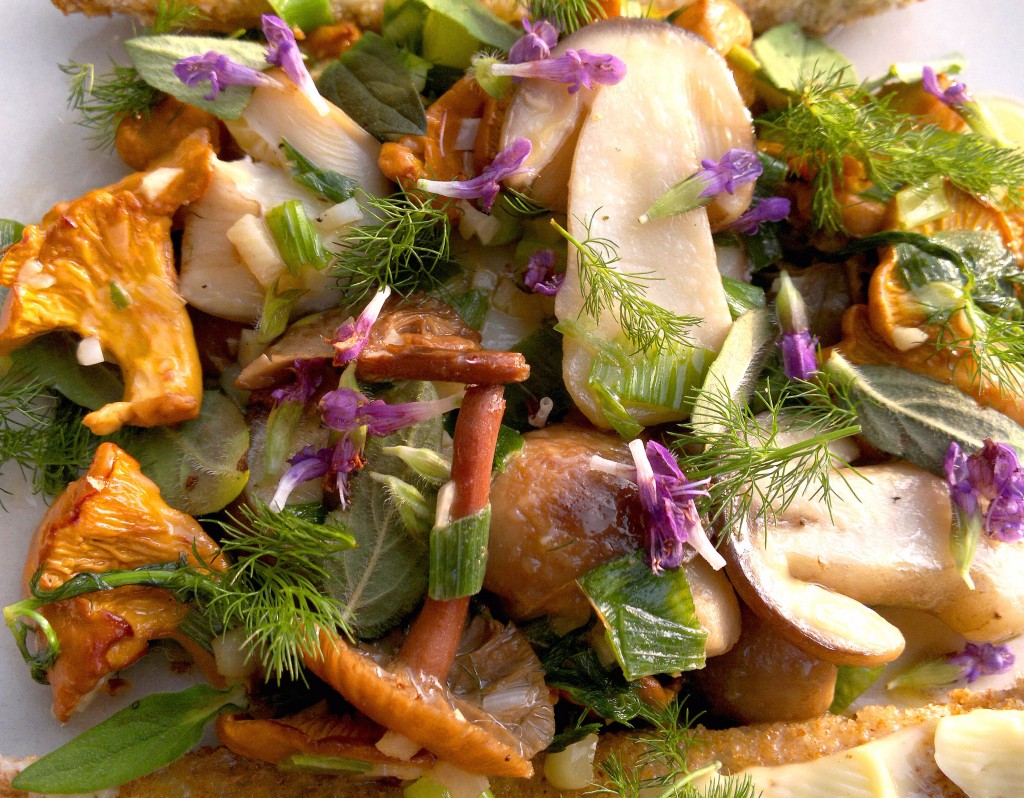 Location: Near Cardross House, Cardross Estate, Port of Menteith, By Stirling, FK83JY
Date: Saturday 14th September 2019
Start time: Arrive in time for a 9.30am start.
Finish time: Around 1.00pm – allowing lots of time to explore further festival events during the afternoon.
Cost: Adults £50 Children aged 12 to 16:  £25 (Please note: fungi identification can be complex and this event is recommended only for children with a keen eye for detail)
Expect: Up to 1.5 miles gentle walking on well made paths over 2.5 hours followed by an edible wild mushroom cookery demonstration.
Learn:
The important role fungi plays in nature
How to go about identifying important families and species of fungi
How to home in on the most rewarding edible species
How to recognise dangerously poisonous species
Medicinal and utilitarian uses
Sustainable harvesting practices
Preservation and cooking techniques
Key resources for taking your personal learning forward
Other autumn woodland wild foods
The cookery demonstration after the walk will be open to all festival-goers, but ticket holders for the walk will have priority seating and tasting.
Bring: 
Essential: Stout footwear, weather-appropriate clothing, drinking water
Optional: A small basket or cloth bag, notebook, camera, fungi field guide if you have one. If you make any foraged delights at home and would like to share them with the group, please bring them along!
Please read the IMPORTANT INFORMATION tab on this page before booking and again before setting off for the event.
Please note: I do not recommend this event for children under 12 years old. Sorry, this event is unsuitable for dogs.