About Galloway Wild Foods and Mark Williams
I am Mark Williams and through Galloway Wild Foods I hope to share my passion for foraging and the delicious and nutritious food that you can gather for free in the wild. All my work seeks to restore connections between humans and nature, increasing our intimacy with the natural world in ways that are beneficial our own physical and mental wellbeing, and the health of the ecosystems of which we are part.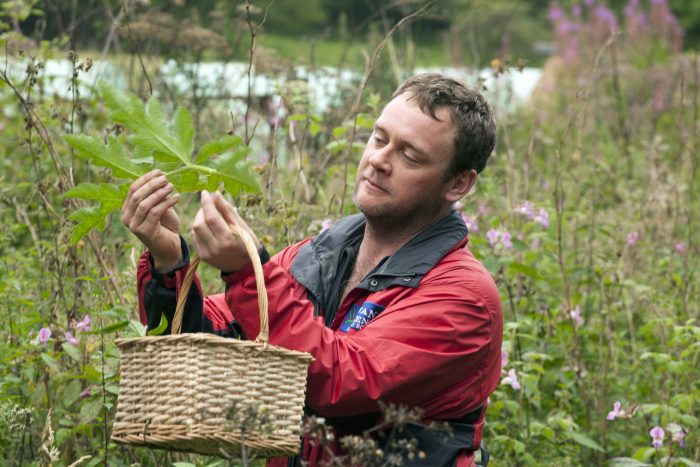 I teach about the full range and depth of wild food and foraging including plants, fungi, seaweed, and shellfish. I do this across a diverse range of habitats – from high mountains, through forests, hedgerows, urban settings and down to the coast. I cover all areas of foraging including traditional and modern food uses, health and nutrition, traditional and modern medicinal uses, survival and bushcraft, wild booze and lots more.
I teach year-round in a number of ways:
After stumbling on my first chanterelles at 16, my fascination with wild foods swelled like a cep in the rain.  My interest in great, well-sourced food led to jobs as a fisherman, smoker, chef,  full-time wild food forager, dairyman and full time foraging teacher.
Having taught my first fungi foraging workshop 30 years ago, I have seen interest in wild food and foraging grow exponentially, and have nurtured, taught and mentored many of the new generation of foragers, foraging chefs, and foraging teachers.
I don't sell any wild foods – it spoils all the fun for me, though I am certainly not against those with the skill and knowledge to earn an income through the thoughtful utilisation of wild resources. Considered foraging   is not something we should feel guilty or apologetic about in any context: foraged food almost alway has less food miles and impact on nature than any cultivated food. Read more on this here.

.I take great satisfaction from helping people to unlock their edible landscape and get to grips with  wild resources. I work with a diverse range of groups, from the world's best chefs to school groups – and love seeing them all get equally excited by the amazing range of flavours and textures on offer. I have trained and mentored many of the excellent UK foraging guides who now also teach on a professional basis.

Listen to an interview with Mark on the Wild For Scotland Podcast by pressing play. (Interview starts at 1m.30s)
Over the years, I have led many forays and workshops for well known conservation organisations such as the National Trust, Scottish Natural Heritage, the Woodland Trust and the RSPB, all of whom are increasingly recognising the power of foraging to help reconnect with and restore damaged ecosystems.
I have written cookery and wild food columns for various publications and consulted and appeared on several wild food TV and radio programs. I trained as a Mountain Leader and served for 25 years in Arran and Galloway mountain rescue teams, so am a reasonably safe pair of hands, having saved more people than I have killed (none, honestly!)
Click here to read more about what I offer.
I hope this website will appeal to bushcrafters, herbalists, preppers, chefs, brewers, distillers and children. My main focus throughout is on finding, identifying, preparing, cooking and eating abundant, delicious wild foods that hide in plain sight around us all the time.
I have been an active member of The Association of Foragers since its inception in 2015. The association is an international web of foraging teachers and practitioners who share good practices, undertake research and promote foraging as means of engaging humans with the natural world, sees humans as a part of nature, not apart from it.

\
I am a member of the British Mycological Society.
Galloway Wild Foods is a Unesco Galloway and South Ayrshire Biosphere Certified Business. To achieve this certification a business must:
Operate in a way that minimises thier impact on the environment
Look after the valued characteristics of the Galloway and Southern Ayrshire Biosphere, promoting what's special about it to others
Work together with other businesses, using and promoting their products
Shows their support to the local community
Learn more about the GSA Biosphere here.
My in season now guide looks closely at how to get familiar with whatever is in season and Tweeters or Instagrammers among you can get daily updates on what I am finding at @markwildfood. I also regularly post information on my Galloway Wild Foods facebook page.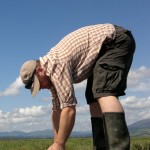 Related Pages: