Description
Give the gifts of knowledge and free food…
Forever.
"An incredible day out in a beautiful place, I learned so much, and the picnic was fantastic…frankly….a life changing experience!" – Peter Bussel, who used his Gift Voucher to book a guided foraging walk.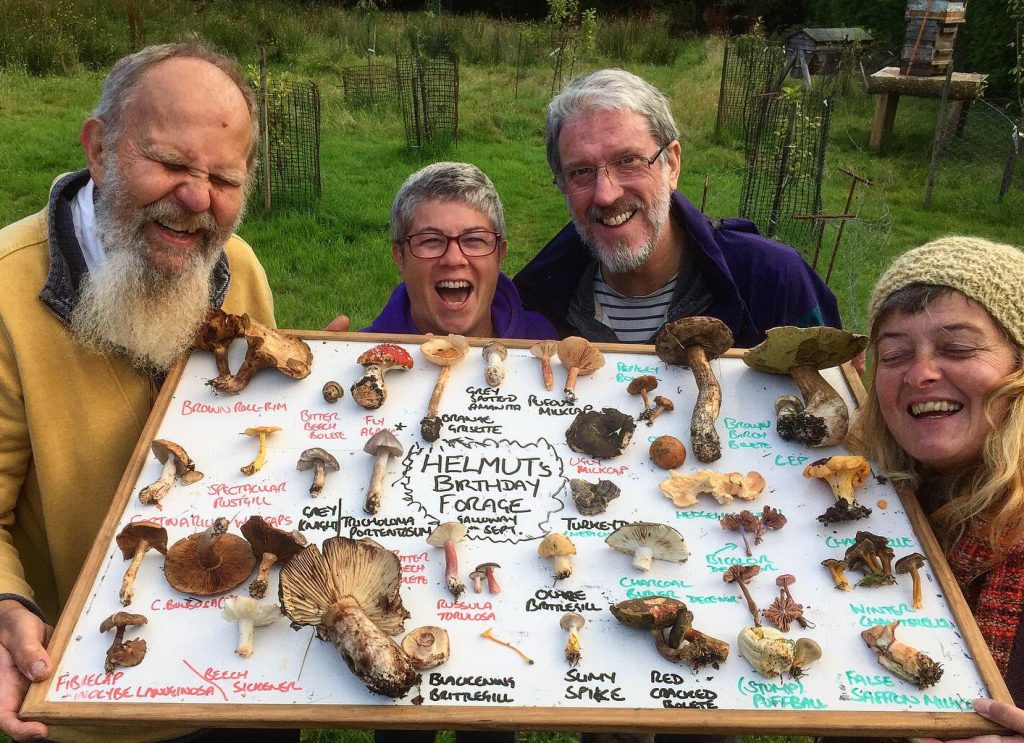 Give someone you care about the gift of knowledge, and a wonderful day out, with Galloway Wild Foods gift vouchers…
From deep in a mushroom-filled forest, to down on a super-low spring tide exploring seaweeds and shellfish, and everywhere inbetween! Learning with Galloway Wild Foods is a wonderful experience, with potentially life-changing outcomes!
"A massive thank you to you for the coastal forage event. I've been on a few forages and this was way the best one. I loved your enthusiasm, your generosity with sharing information, the fact that you gave us food and drink from the moment we started, throughout the event and a wonderful picnic at the end. It really was absolutely delicious. It was absolutely wonderful afternoon, and I felt on quite a high afterwards. I've been telling all my friends…" – Danielle, Coastal Foraging Walk attendee
Galloway Wild Foods Gift Vouchers can be used to pay for a variety of events, products and services – click the links below to learn more:
You can read some reviews and blogs on past foraging events here.
To allow maximum flexibility for gift voucher recipients, vouchers are sold in cash denominations, which they can then use to book Galloway Wild Foods foraging events and other product.
Here's what you need to know in more detail:
Gift vouchers are available in any denomination upwards of £30.
Vouchers are valid for 2 years from date of purchase, and can be extended by arrangement
Vouchers can be used to pay for private tuition (costs from £200), public events (cost £50 – £95 per adult ticket, depending on the event format), online webinars (cost £15 per webinar), online mentoring (cost £30 per session), or any combination of these.
Note: I do not sell vouchers for specific events. Generally it's better for the recipient to choose and book the event that suits them. But if you do book a specific event for someone as a gift, you can email me and I can make up a voucher for the event.
One voucher can be applied to multiple events (including combinations of live and online events), or as part-payment of more expensive events.
Vouchers do not have to be used in one go – unspent credit is carried forward up to the expiry date and can be used to book future events/products.
Vouchers can be purchased directly from this page and paid for using a debit/credit card or paypal. (NOTE: You do not need to be signed up to Paypal to make a purchase). Please contact me directly if you'd like to use a different payment method.
Upon payment, vouchers are emailed directly to the purchaser, or to a chosen recipient. You can add a personalised message.
If you don't receive your voucher within a few minutes of payment, check your spam bin before contacting me.
Although you can order vouchers to be sent directly to other people by email, though  I recommend ordering them to be emailed to yourself, then printing and gifting, or forwarding by email.
Along with your order confirmation, you will receive a PDF of the voucher (like the one shown above) which can be printed off for gifting. I do not issue physical vouchers.
I usually run 30 – 40 physical foraging events between March and November. Most physical events are in West Scotland and a few are in Northern England (Cumbria), though do check the calendar for events further afield.
Voucher code can be applied at the checkout when booking an event or webinar on this website. To book private tuition/events or mentoring appointments using a voucher, you need to contact me directly
In the event of no-shows or cancellations by voucher holder within 2 weeks of events, Galloway Wild Foods is under no obligation to refund vouchers or transfer bookings paid for with vouchers
Vouchers are not refundable.
You can read full voucher terms and conditions here