Learn to Forage in Galloway: Location, Climate and Habitats
While Galloway Wild Foods teaches foraging all over the UK, SW Scotland is where Mark is based and offers exceptional possibilities for great days out and learning in stunning scenery. From sweet cicely to spoot clams, chanterelles to samphire, Scotland's beautiful, bountiful Southwest is an open-air larder of gourmet delights. Check out this Galloway-based mushroom foraging I did with BBC Scotland's Landward and their presenter/chef Nick Nairn:
Galloway is essentially one large peninsula that stretches from the Solway estuary in the East to the Mull of Galloway in the West before the coast curves Northward and joins Ayrshire. Within this are three smaller peninsula: The Colvend/Stewartry coast, The Machars and The Rhinns. Each of these offer a different mixture of tidal estuaries, rocky shores and opulent beaches – all fine hunting grounds for coastal foragers.
Visiting Galloway for Galloway Wild Foods Events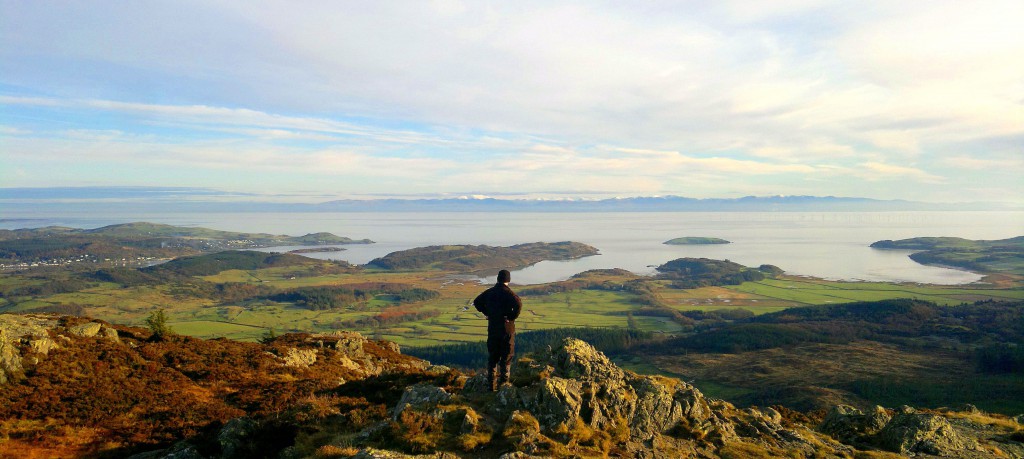 Due to the warming influence of the gulf stream and the shelter from Atlantic storms afforded by Ireland, Galloway enjoys a warmer, gentler climate than comparable areas on a similar latitude. This allows a wide range of species and a long growing season.
Inland, habitats become even more diverse – a patchwork of lush farmland, deciduous and coniferous forests, upland moors and marshes. This diversity means there is never a dull moment for sharp-eyed foragers.
With a bit of practice and little luck, it is possible to collect  samphire, wild radish, reedmace, sweet ciceley, chanterelles, ceps, wood sorrel and loads more in one carefully planned summer foray, and many events based in Galloway incorporate both coastal, woodland/hedgerow and fungi foraging.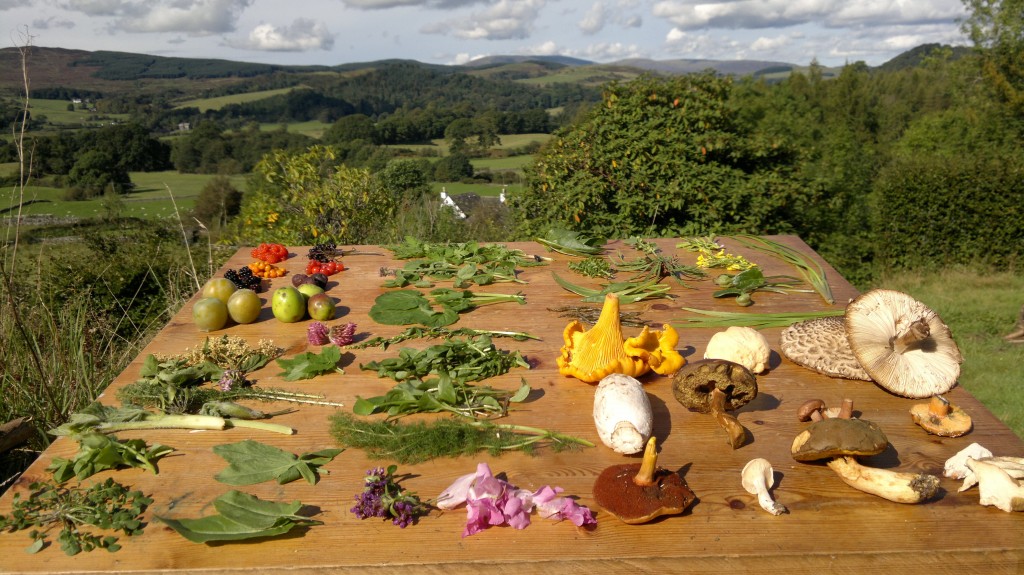 Learn to Forage: