Description
September is high fungi season in SW Scotland and this event is designed to make the most of it. Over the course of about 1.5 miles of easy walking over 3 hours we will explore the fascinating world of fungi. While our focus will be on wild mushrooms, we will not ignore the delightful array of edible woodland, and hedgerow plants that we find along the way.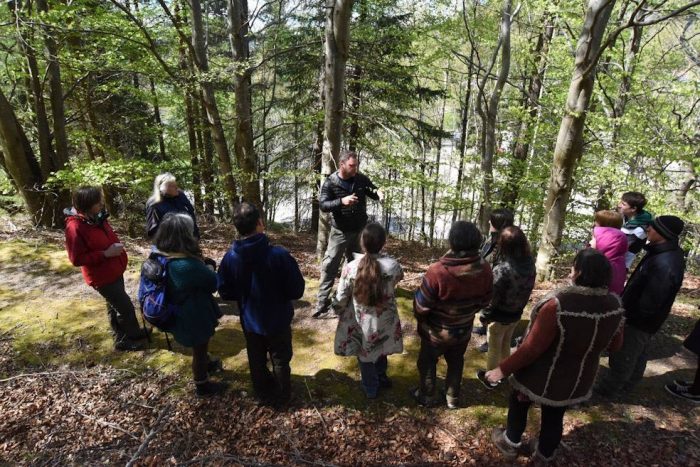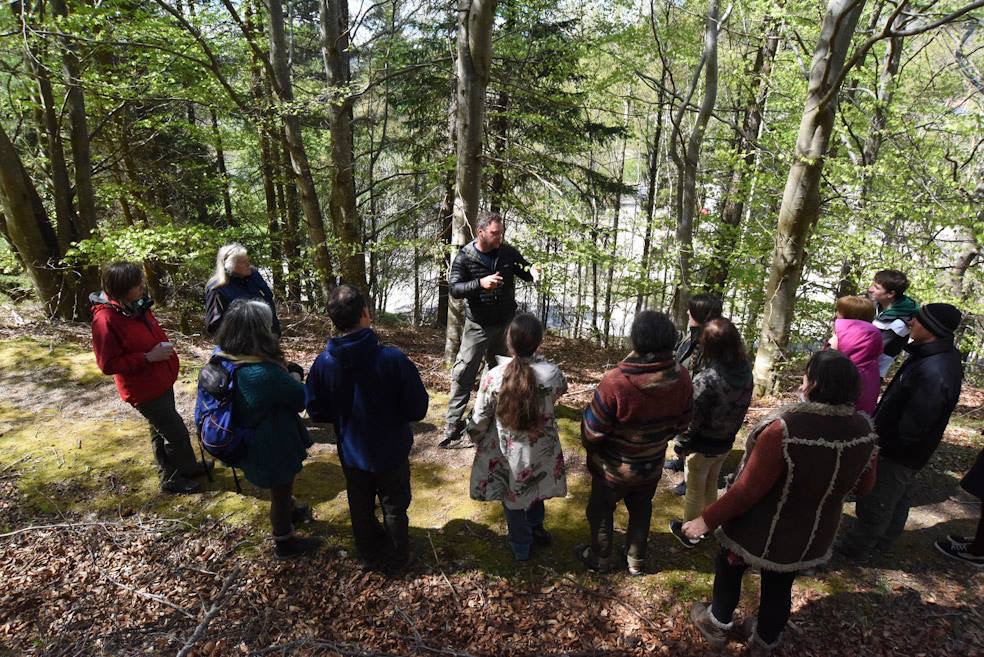 Your host for the day will be Mark Williams of Galloway Wild Foods. Mark is a passionate mycophile, wild gastronomer and professional wild food educator, who has been teaching about wild mushroom identification and edibility for over 25 years. Mark is a font of knowledge and enthusiasm on wild fungi, specialising in making this often daunting subject fun and accessible to novices, while providing solid foundations for a lifetime of discovery, enjoyment and worry-free wild eating. Mark writes widely on this subject and works closely with leading mycologists, landowner/conservation organisations such as The National Trust and Scottish Natural Heritage.
Check out Mark's free online wild fungi guide here
Read, listen, watch more about Mark Williams and Galloway Wild Foods
Please note that while this date and location will be selected to maximise the potential range of fungi we encounter, it is not possible to guarantee what we will find.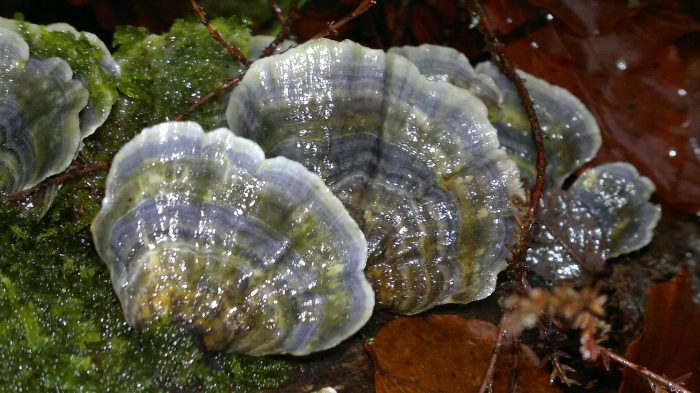 Location: Within 30 minutes drive of Creetown (SW Scotland), about 2 hrs drive from Glasgow, 55 mins West of Dumfries. Ticket holders will be notified of the exact location in the week prior to the event.
Date: Saturday 18th August 2021
Start time: Arrive in time for a 1pm start
Finish time: Around 5.30pm
Expect: Up to 1.5 miles gentle walking on well made paths over 3.5 hours followed by a wild picnic
Learn:
The important role fungi plays in nature
How to go about identifying important families and species of fungi
How to home in on the most rewarding edible species
How to recognise dangerously poisonous species
Medicinal and utilitarian uses
Sustainable harvesting practices
Preservation and cooking techniques
Key resources for taking your personal learning forward
Other autumn woodland wild foods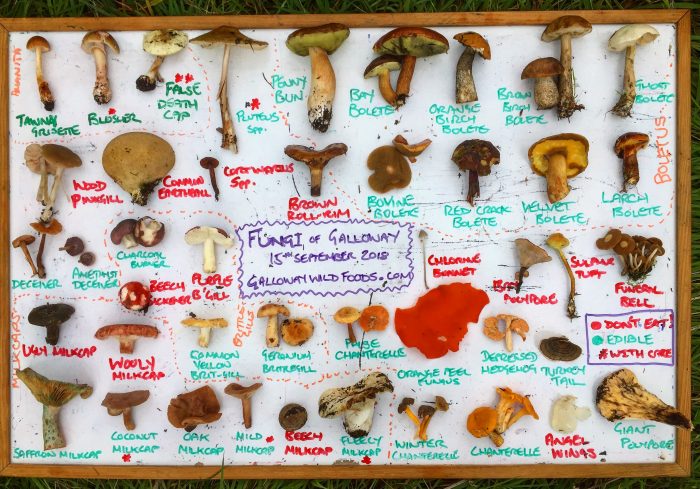 Eat/drink: Due to Covid 19 social distancing measures, I have adapted my usual wild cookery sessions at the end of this event so it is now more like a picnic, with pre-prepared wild picnics for each person that serves as both a forest feast and a demonstration of how to use and prepare some of our finds. Expect wild mushroom paté, tart, pickled wild mushrooms, ferments, tipples and lots more. All dietary requirements can be catered for, provided you let me know when you book.
Bring: 
Essential: Stout footwear, weather-appropriate clothing, drinking water
Optional: A small basket or cloth bag, notebook, camera, fungi field guide if you have one. If you make any foraged delights at home and would like to share them with the group, please bring them along!
Please read the IMPORTANT INFORMATION tab on this page before booking and again before setting off for the event.
Please note: I do not recommend this event for children under 12 years old. Dogs by prior arrangement only.
This event is fully risk assessed and represents very low risk of C19 transmission. Please read GallowayWild Food's full policy around C19 here.