Description
If you want to connect with wild mushrooms it is important to first understand what they are and how they work. This webinar is intended as as the foundation of a deep appreciation of fungi, and a launchpad from which to find, identify and enjoy them.
"Thanks for an excellent talk, mind officially blown!" – Kirsty (Comment on live Webinar)
Themes for this webinar include:
What are fungi? – Their defining characteristics
The important roles fungi play in nature
Understanding mycelium
Eat like fungi:Fungal Nutritional Lifestyles
 Ecosystem engineers: Fungi as terraformers
Think like fungi: Mycorrhizal fungi and the Wood Wide Web
Fungi sex and reproduction
Human uses of fungi
Myco-remediation
Further learning: Resources and key texts to take your learning forward
Recorded Q&A session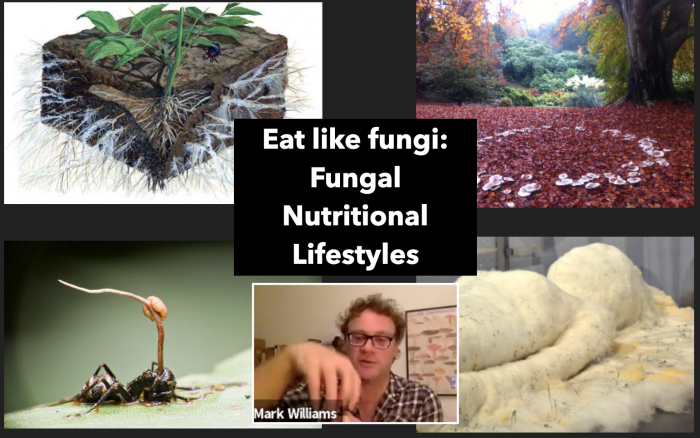 The webinar is presented by Mark Williams of Galloway Wild Foods who has been exploring and teaching about fungi for 30 years, and specialises in making this often daunting subject fun and approachable.
This webinar stands alone but is also intended as the third in a three part webinar series on fungi:
This Webinar: Understanding Fungi
Click here to buy gift vouchers that can be used to purchase this and other Galloway Wild Foods webinars, guided walks, private tuition and online mentoring.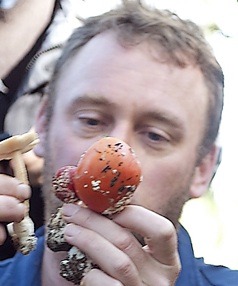 This webinar is aimed at beginners, and more experienced fungi enthusiasts who wish to connect more deeply with the subject.
"Fantastically interesting" – S.G. (Comment from live webinar)
The full webinar lasts for around 1 hour 30 minutes, comprising a 60 minute webinar recorded with Mark Williams including detailed photographs and diagrams, followed by a 30 minute question and answer session, recorded live.
How it Works:
On completion of purchase you will be emailed a link and password to view the webinar on this website, with links to associated articles
The link is valid for a minimum of 3 months from the date of purchase
The webinar can be viewed as many times as you like while your link is valid