Description
CORONA VIRUS: THIS EVENT HAS BEEN POSTPONED
If you are a ticket holder, please see advice on this page about refunds, rescheduling etc.
The reasons that this event has been postponed is:
In line with government advice on unnecessary travel and social isolation measures
______________________________________________________________________
A guided foray exploring the delicious, healthy and surprising array of edible plants  available in Spring, with a wild cook-in of our finds in the woods afterwards.
March is a thrilling time for foragers, with the sap rising in trees and springs shoots at their vibrant best. Highlights of the day will include birch tapping, early shoots & blossoms, an introduction to fermenting wild greens, how to build a wild cocktail cabinet, perhaps a few spring fungi, and a cook-in in the woods. This is a great time of year to tune in to wild food resources for the year ahead. Both novices and experienced foragers looking to increase their repertoire will enjoy this event.
Family friendly – 1.5 miles easy walking for all ages. As with all Galloway Wild Foods events, this walk is guided by Mark Williams who has been teaching about foraging for over 25 years.
Read, listen, watch more about foraging with Mark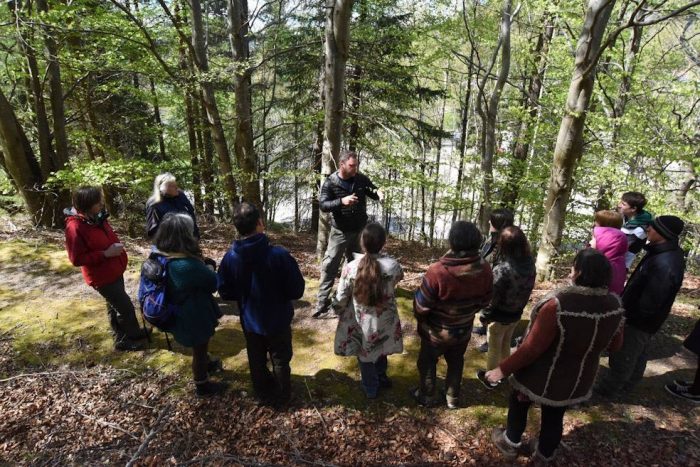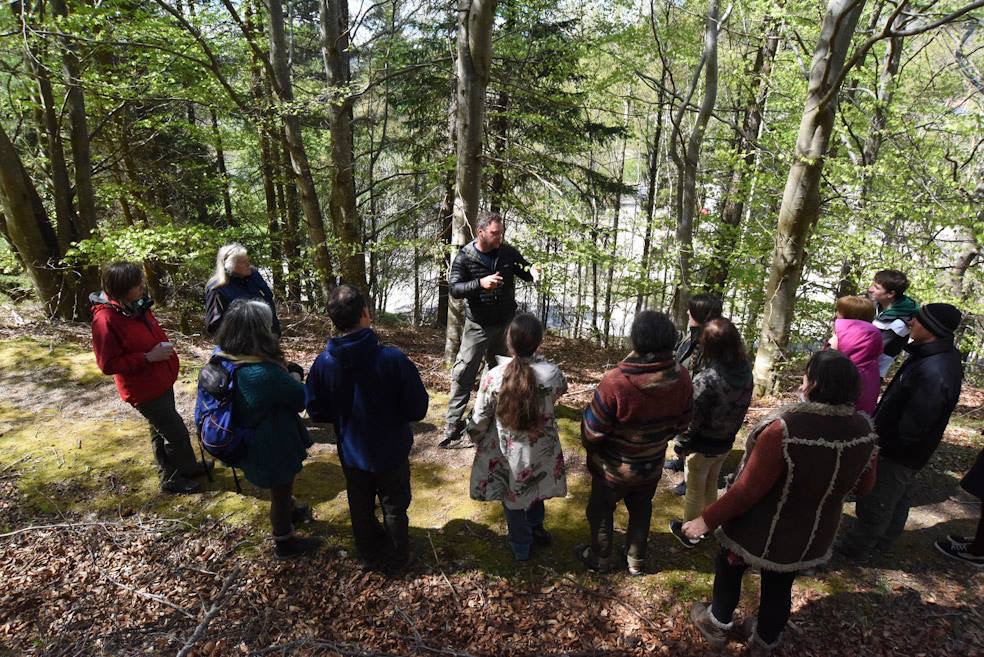 Time/Date: Sunday 29th March 2020, 1pm – 6.00pm
Meeting Place: Mugdock Country Park Visitor Centre, Near Glasgow, G62 8EL. Full details of our meeting place will be emailed to ticket holders in the week prior to the event.
Expect: Gentle walking on well made paths over 3 hours followed by and informal al-fresco cook-in of our finds. There will be wild treats and tasters to enjoy throughout.
Learn: Early Spring hedgerow plants and fungi (usually at least 30 species) and how to tap a birch tree, though we may be at the tail end of the birch tapping season by late March. Finding, identification, poisonous lookalikes, mindful harvesting, expert tips, folklore/traditional uses, modern gourmet/medicinal uses, nutrition, processing, recipes, cooking tips. Inevitably, the wider politics around foraging and food will come up too. When time and weather allow, we lay out and label our finds to serve as a souvenir and aide-memoire of the afternoon's discoveries.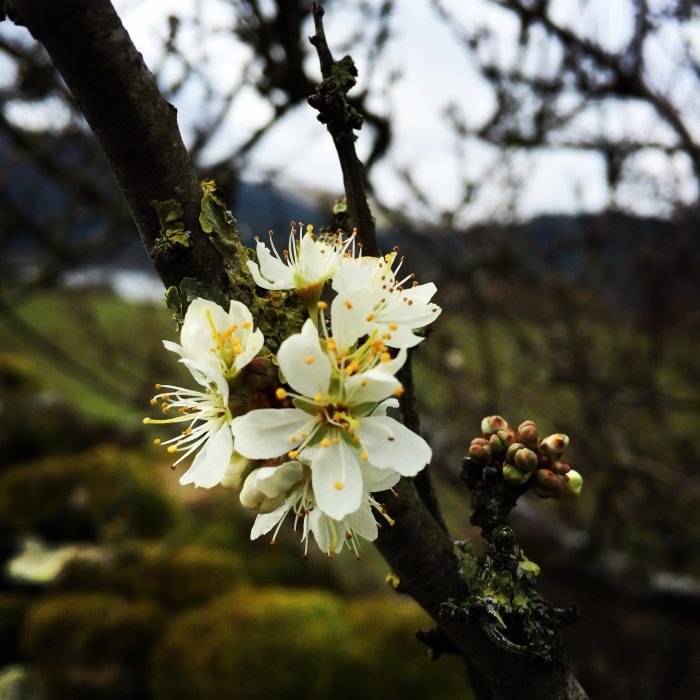 Eat/drink: I think it is important to bring the wild foods we encounter to life by not just talking about them, but by eating and drinking them. To this end, in addition to the cook-in at the end, I carry a very hefty bagful of lovingly prepared treats, tasters and tipples to share during the walk. These are both  delicious and educational, and the walk is more like guided grazing, a gentle imbibing of the landscape, than a route march! Often we will make a cocktail of the plants we encounter and drink it in a beautiful spot. The sheltered cook-in afterwards serves as both an al-fresco cookery demonstration and a social time to eat together and digest the afternoon's discoveries with new friends. While I don't bill this as a full meal, we usually share several dishes and most people leave well filled. All dietary requirements can be catered for, provided you let me know when you book.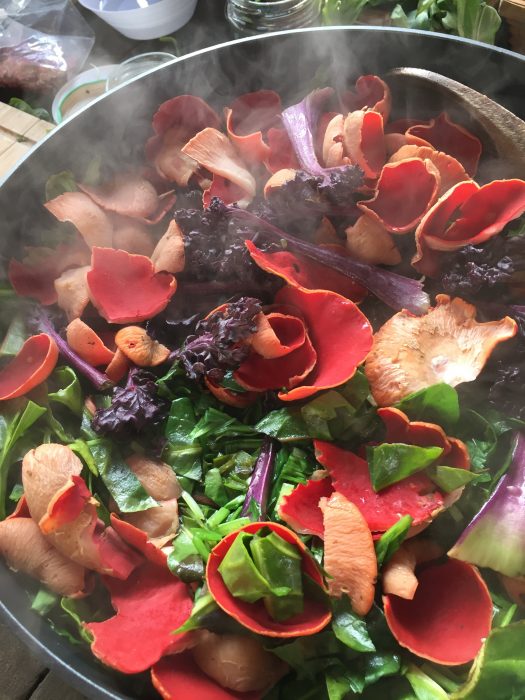 Bring: Stout footwear, waterproofs, water. Your learning and enjoyment may also benefit from bringing camera, notebook, field guide (plants), small basket/cloth bag. If you make any foraged delights you wish to share with the group, please bring them along!
Places are limited and events usually sell out fast – booking is essential.
Gift vouchers are available here
If you already have a gift voucher it can be used to pay for this event (in whole or in part) at the checkout.