Here is a quick romp through my wild food and wild places year in pictures.
JANUARY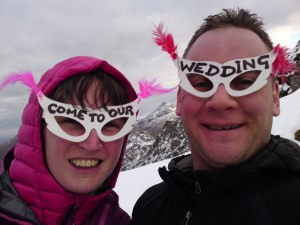 Cara agreed to tolerate me long-term, despite putting her through hairy moments like taking this pic on meall buidhe, Knoydart. Sgurr na ciche peering in the backgroud.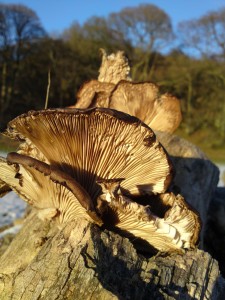 These oyster mushrooms survived the big freeze…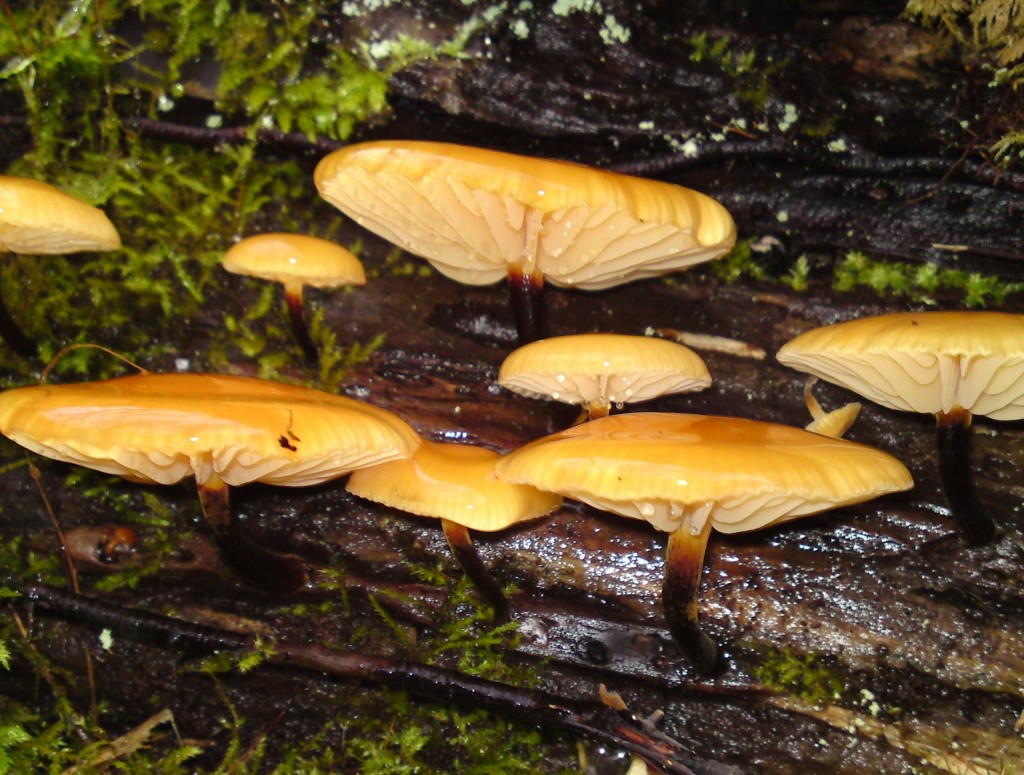 …as did these velvet shank – tastier than they look!
FEBRUARY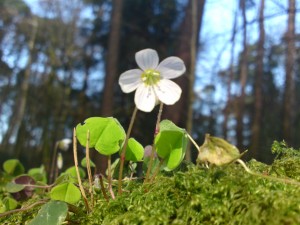 Wood sorrel keeps giving all winter…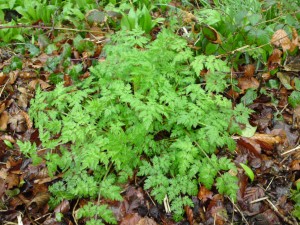 …as do basal rosettes of cow parseley.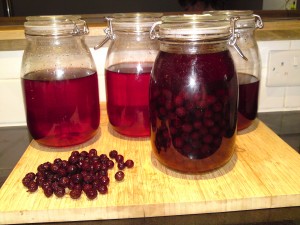 We had to show great, and uncharacteristic, self-restraint with our sloe gin so we had some left for our wedding!
MARCH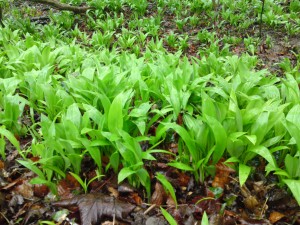 It is always a joy to see the first fronds of wild garlic – at their tastiest in March too.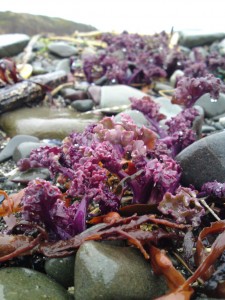 Most exciting of all are the first succulent purple shoots of sea kale.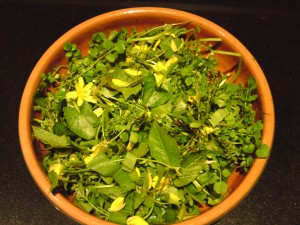 Bittercress, ground elder, gorse buds and sea radish make for the best salad of the year.
APRIL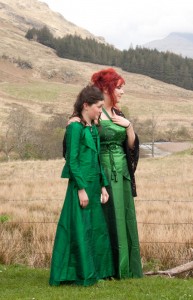 We got hitched in Inverie, Knoydart. Bridesmaids stole the show…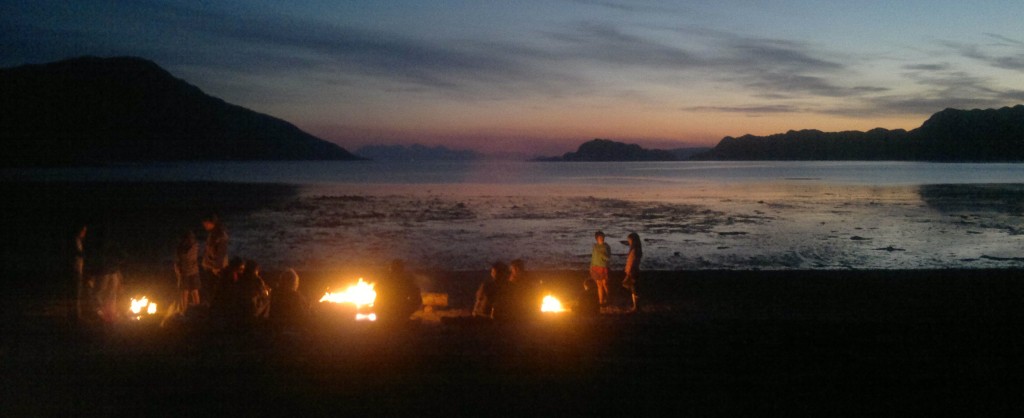 …and the party lasted four days.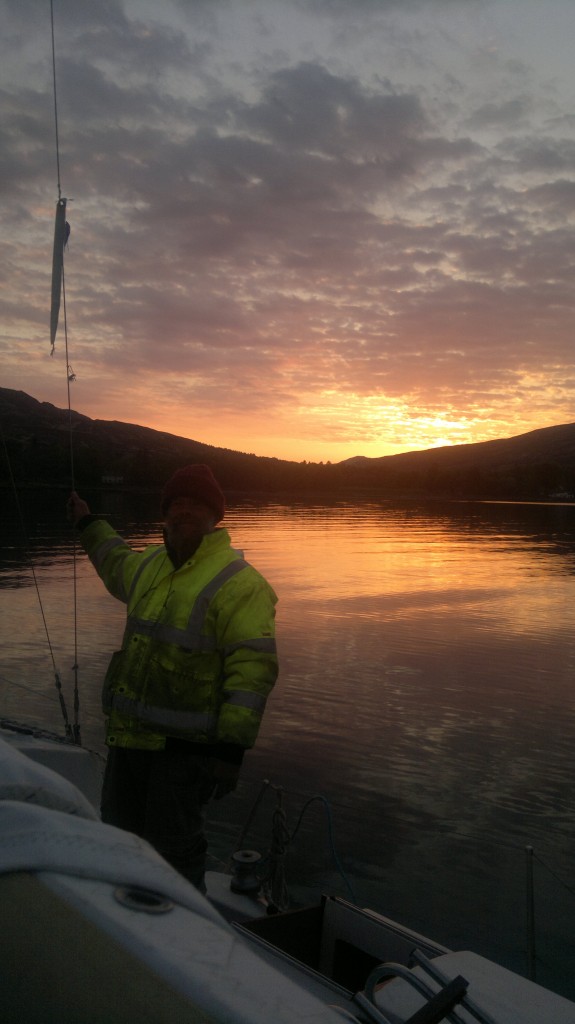 We sailed to Rhum for high camp R&R in the Cuillin.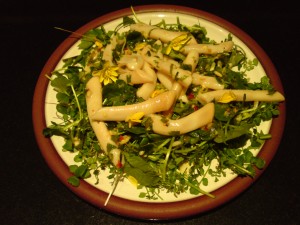 Back in Galloway we made the most of fantastic spring shoots and shellfish – before the summer 'off' season
MAY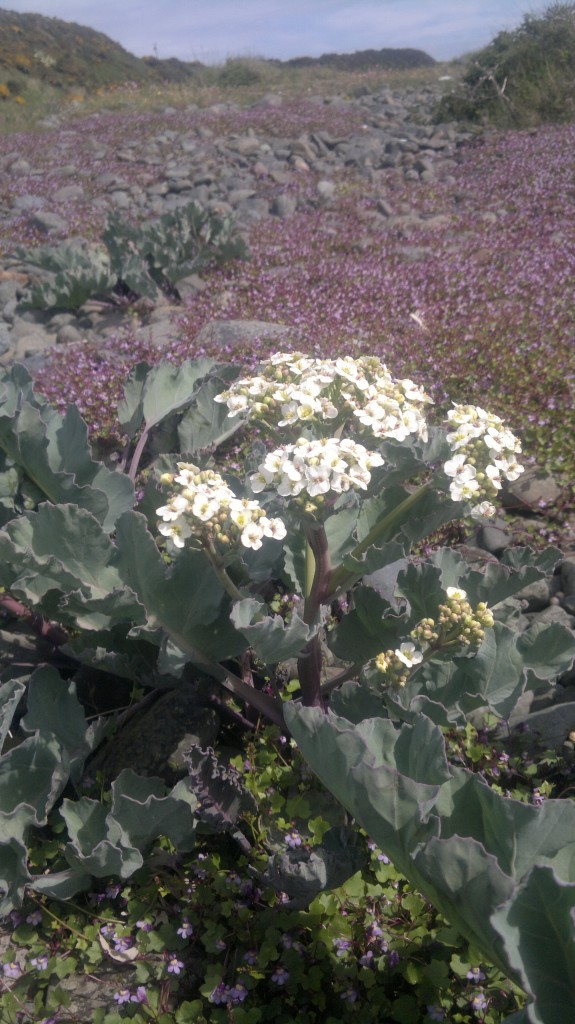 Married or not, I resumed my love affair with sea kale.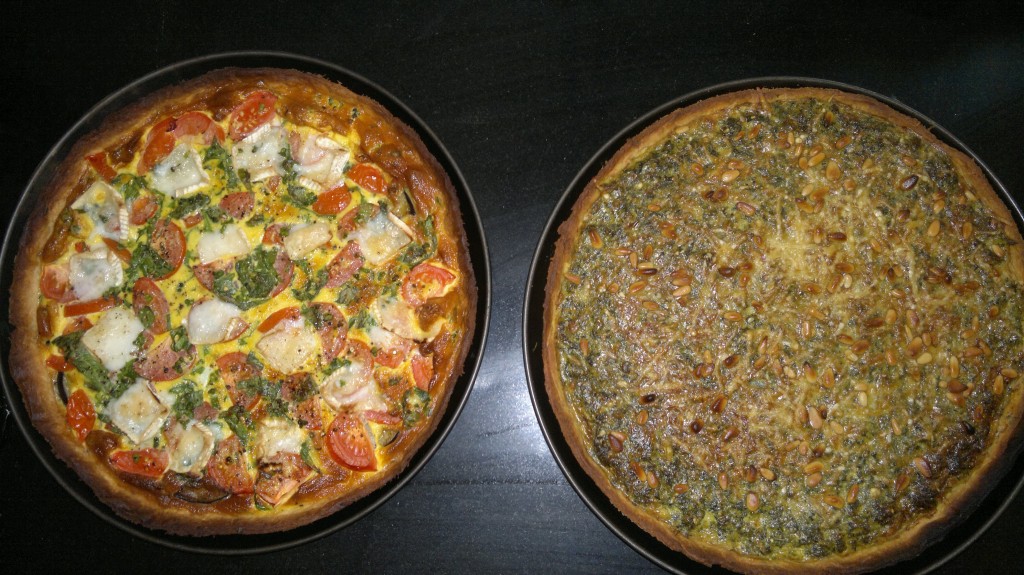 Spring tarts were on the menu. Left – goats cheese, ramsons and tomato, Right – watercress, nettle and parmesan.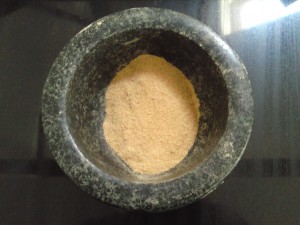 And I made reedmace flour for lightweight carbs on high camping trips.
JUNE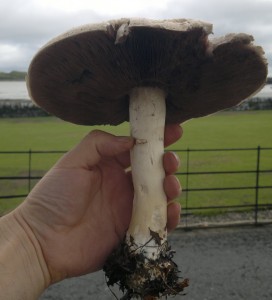 This enormous horse mushroom heralded a remarkable year for grassland fungi.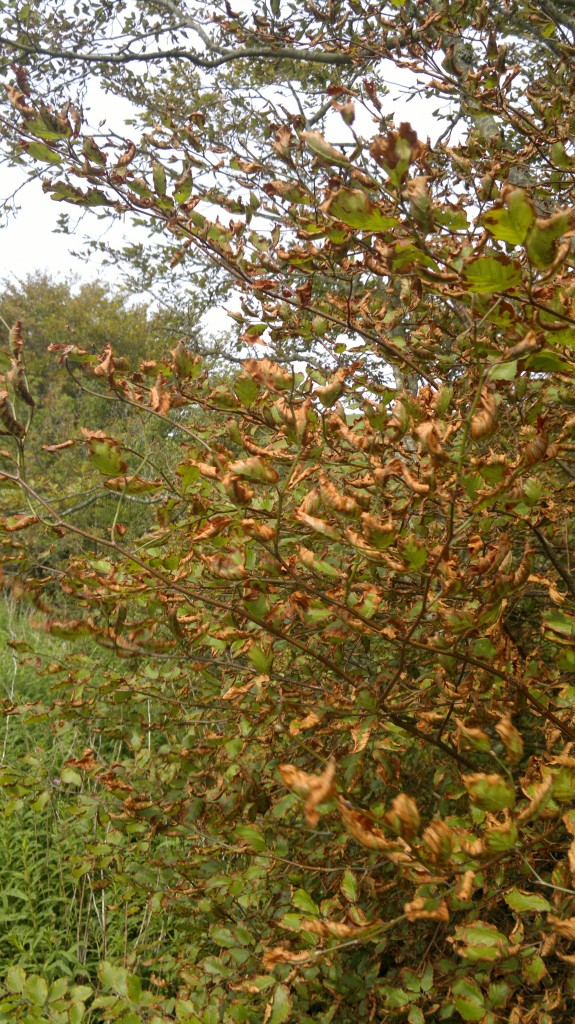 Three days of freakish cold, salty gales 'scorched' coastal trees and vegetation. There would be a knock-on effect for mycorhizal fungi.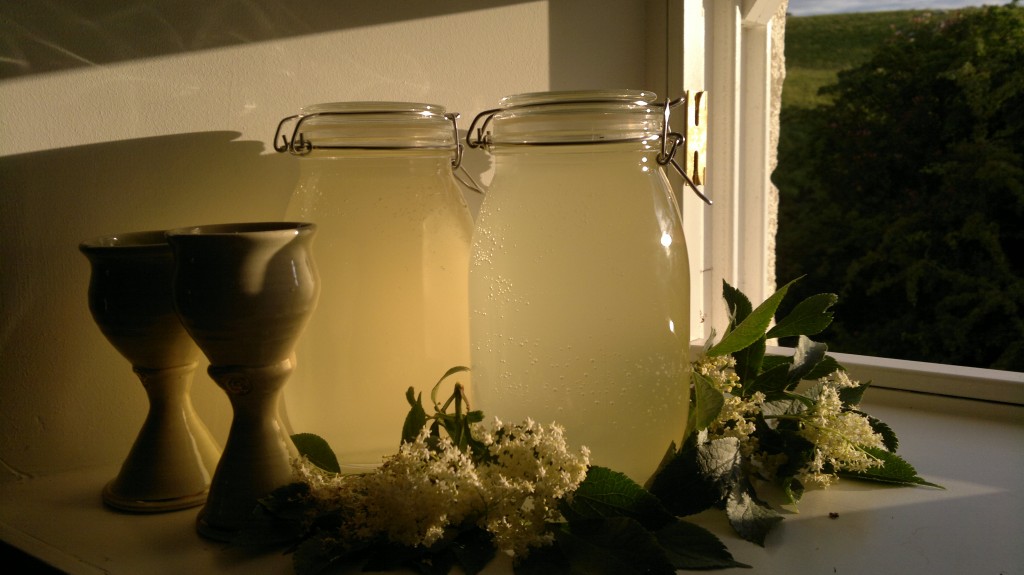 Elderflower champagne means summer.
JULY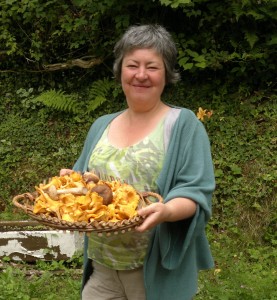 The chanterelle season is reliable in Galloway and in full swing by July. Many friends came to help with the harvest.
I tested out my 'ex coalman's back' on the samphire beds of Wigtown Bay.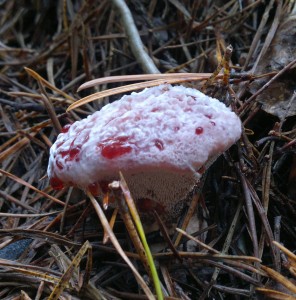 I took some ecologists on a fungi foray in Abernethy forest. We found rare tooth fungi like this 'bleeding' Devil's Tooth fungi and one new to science, which I have unofficially christened capercaillie mushroom, after one of these rare, iconic birds flew directly over us as we found it. It looks like their tail feathers too, but as I was too busy being excited, we only have one poor photo: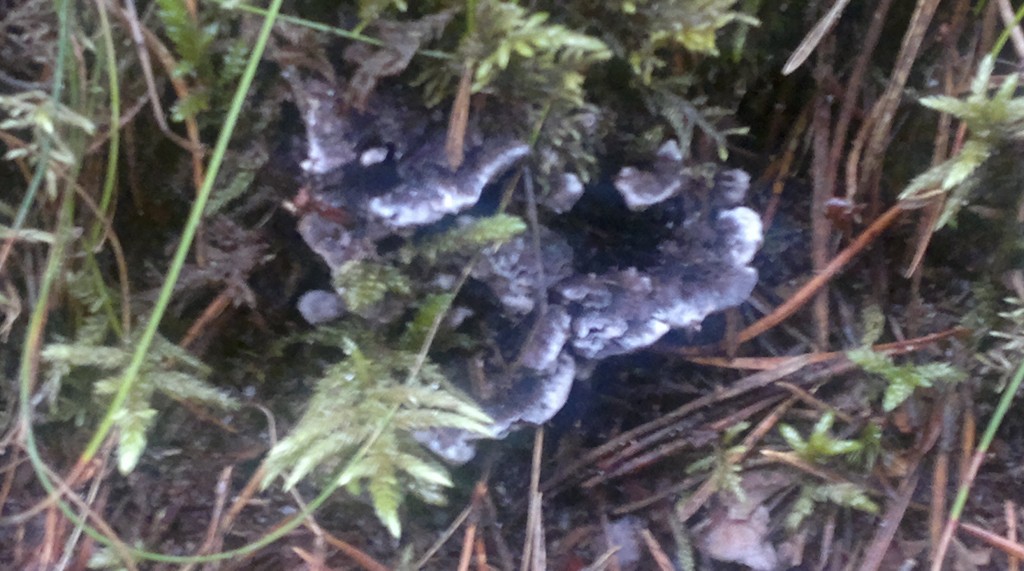 AUGUST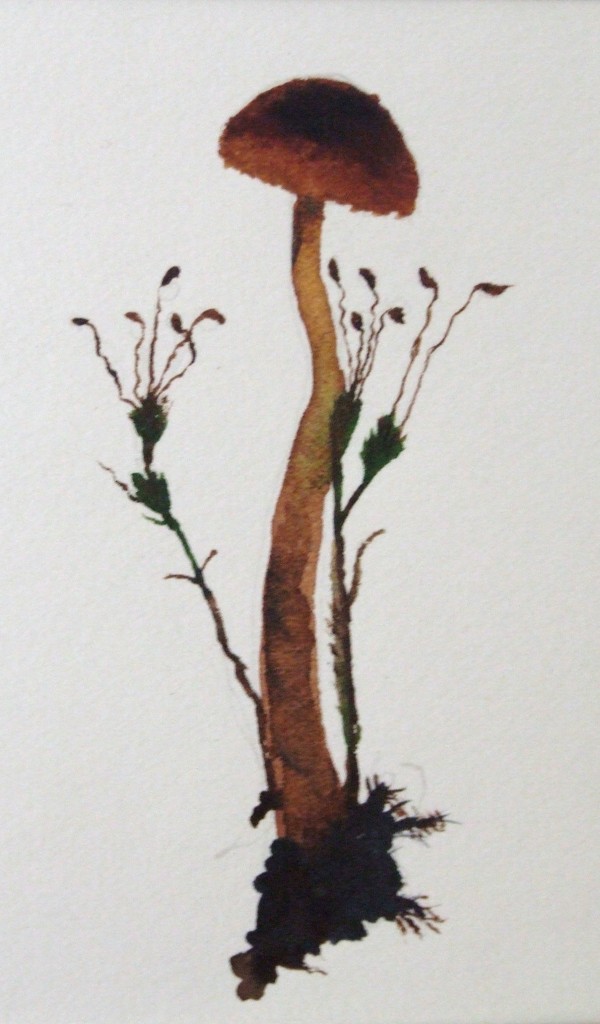 I took some artists out to inspire them with fungi for an exhibition in September. (Image copyright Carol Taylor)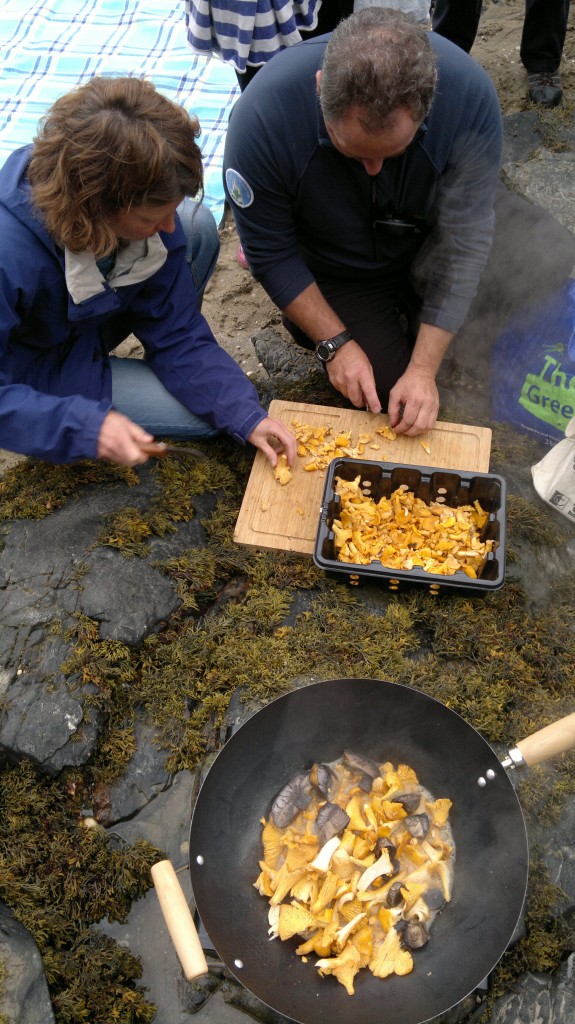 We cooked fungi, seaweed and herbs on the beach during a Galloway Mountain Rescue Team fund-raising foray. 40 people or so came along.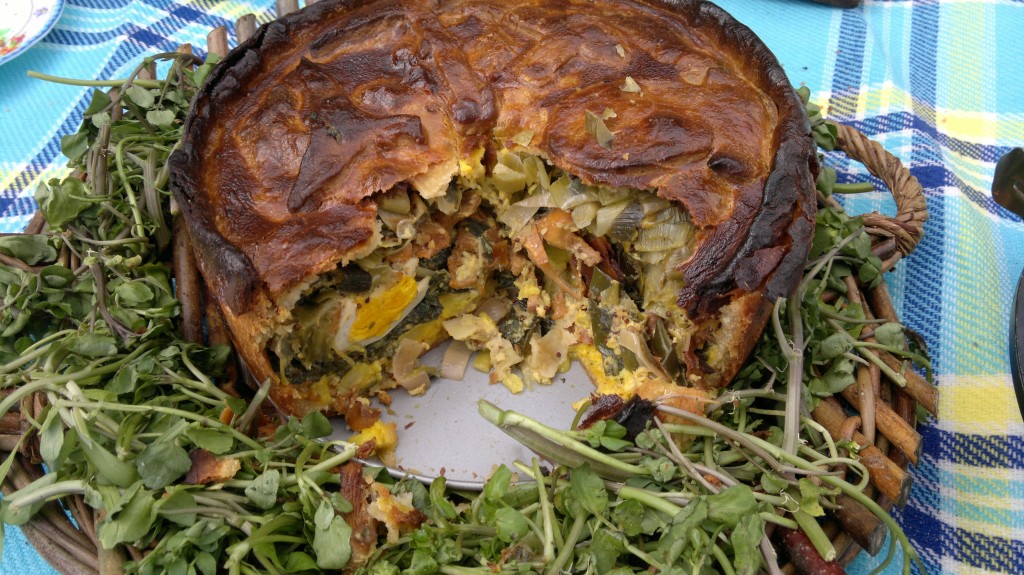 My 'mile-high wild-pie' recipe continued to evolve – a spectacular way of combining all manner of wild ingredients
SEPTEMBER
The short, sharp cep season arrived bang on cue. Plenty of willing helpers!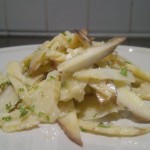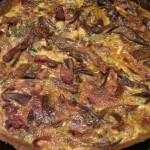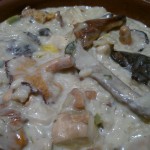 As always, ceps took the gastronomic honours: L to R – Raw with parmesan and scots lovage, cep and Kilnford bacon tart, ultimate mushroom risotto.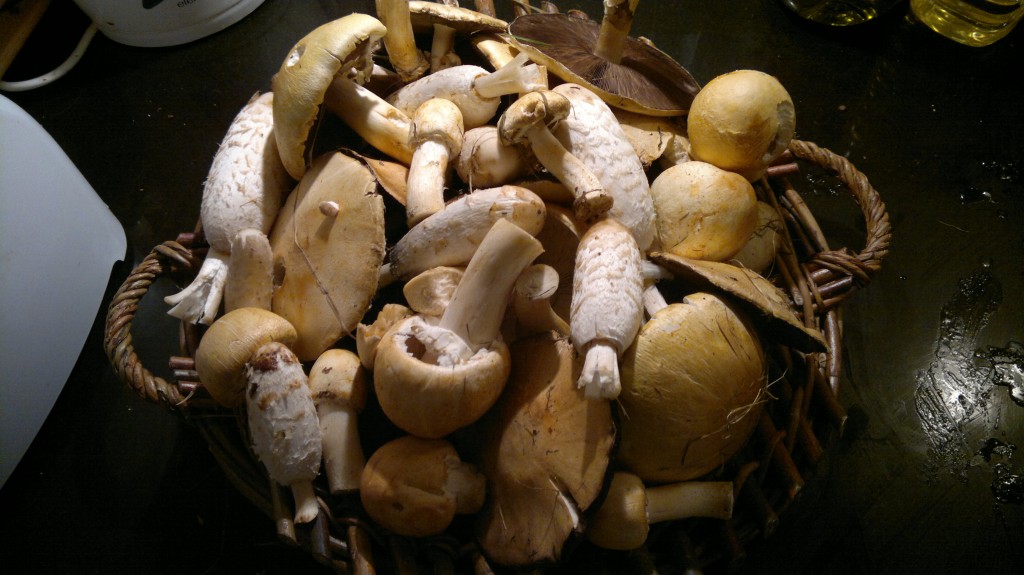 Grassland species were prolific from June to December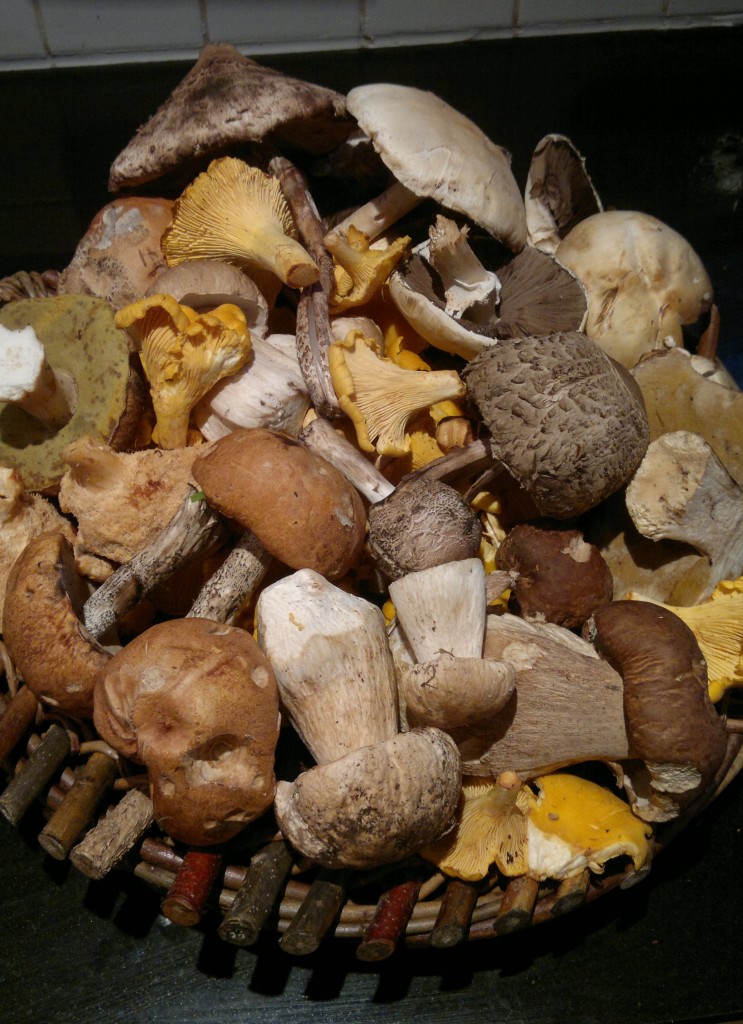 Woodland species had a reasonable but short season, most bolete and russula species were finished by the end of September.
OCTOBER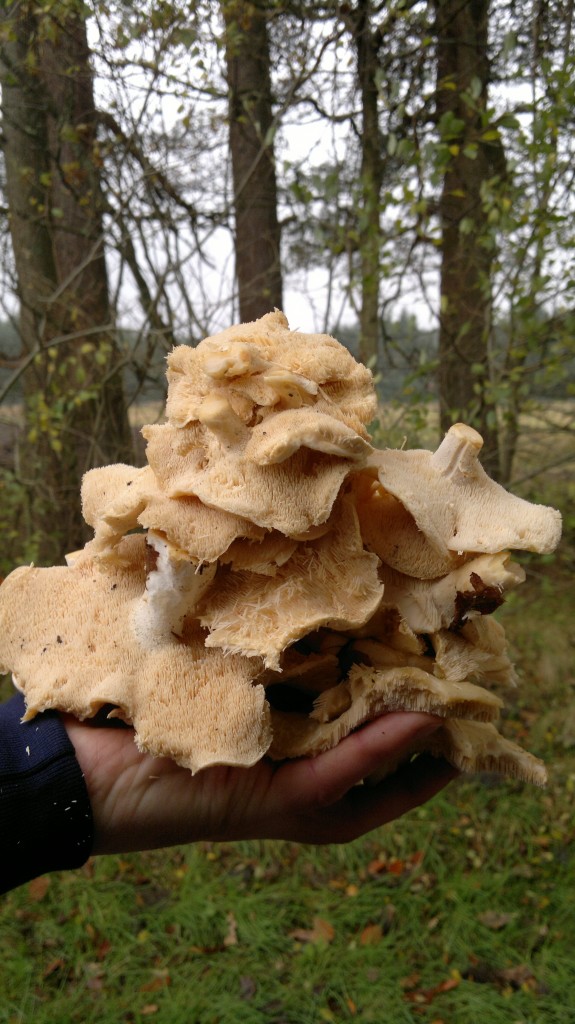 Fortunately, there were still plenty of other gourmet mushrooms about – like these hedgehog mushrooms (stumbled on without a basket!)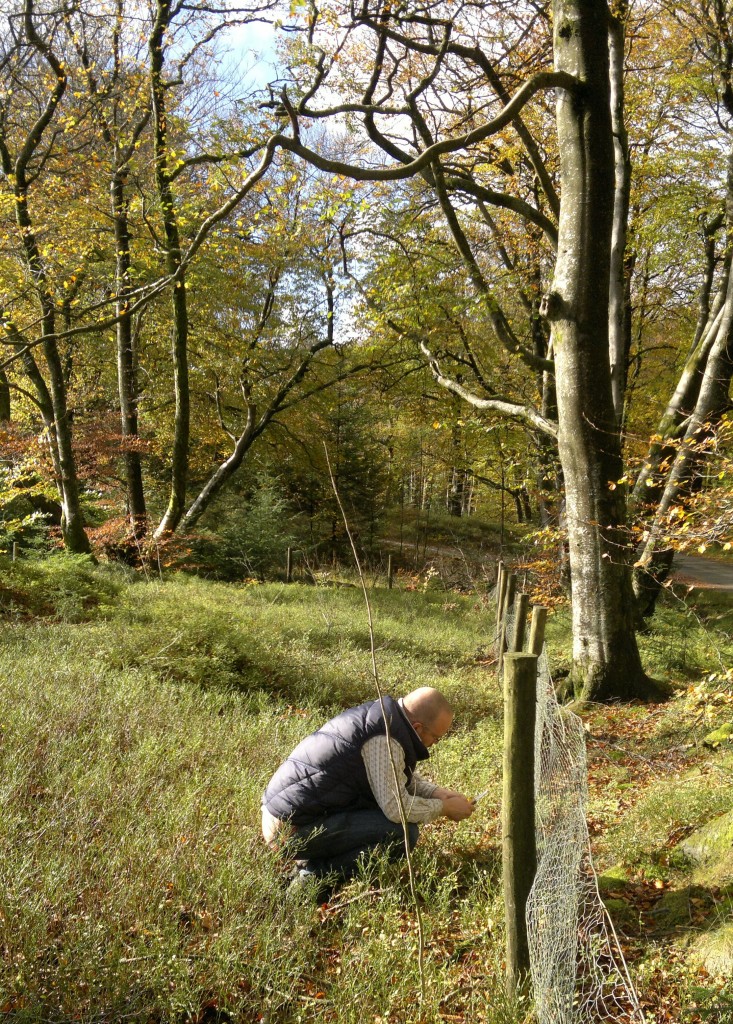 Our friend James (aka @twodoctors) came down for his annual fungi and sloe pilgrimage. He convinced me to start Tweeting and I have really enjoyed hooking up with other foragers.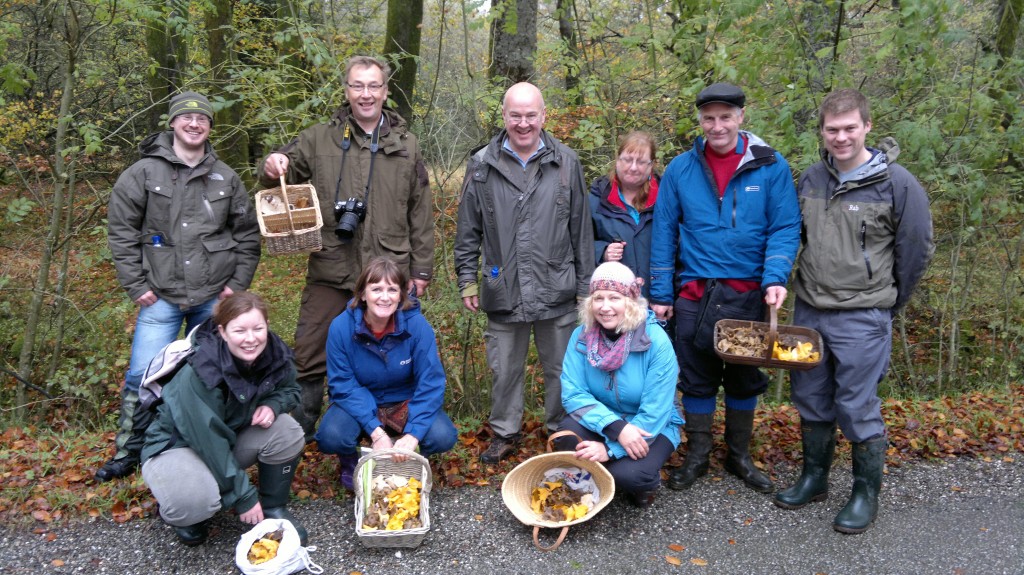 My last wild food teaching day of the fungi season was fruitful – lots of good edibles for our wild gourmet lunch…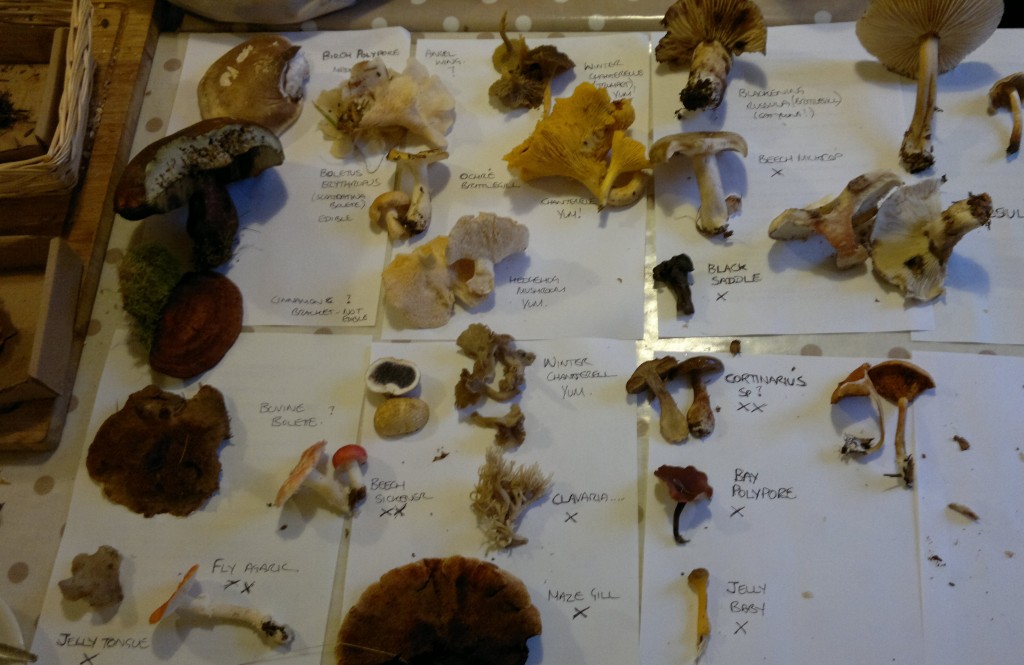 …and plenty of other interesting stuff…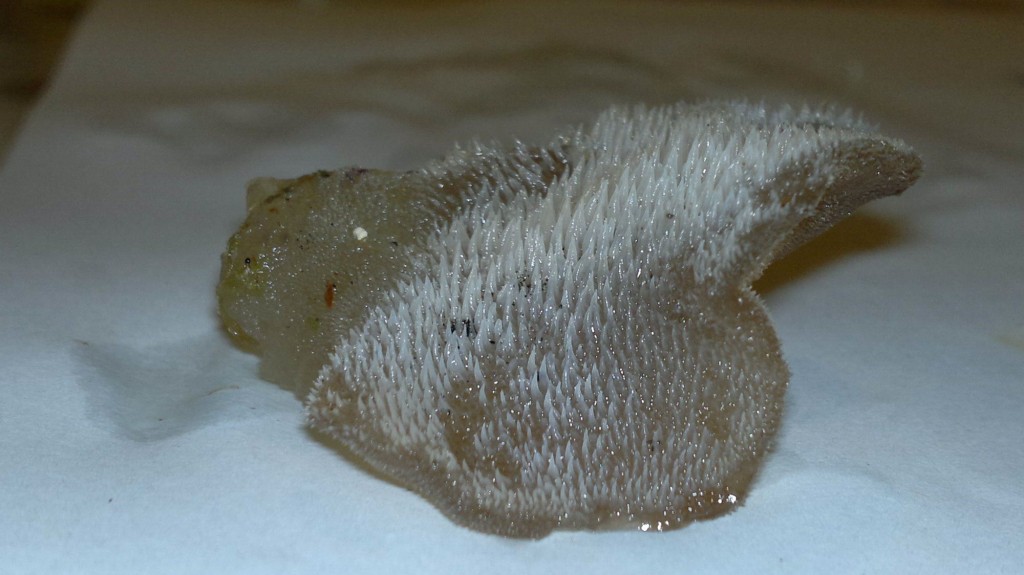 …including the bizzare and fairly rare jelly tongue.
NOVEMBER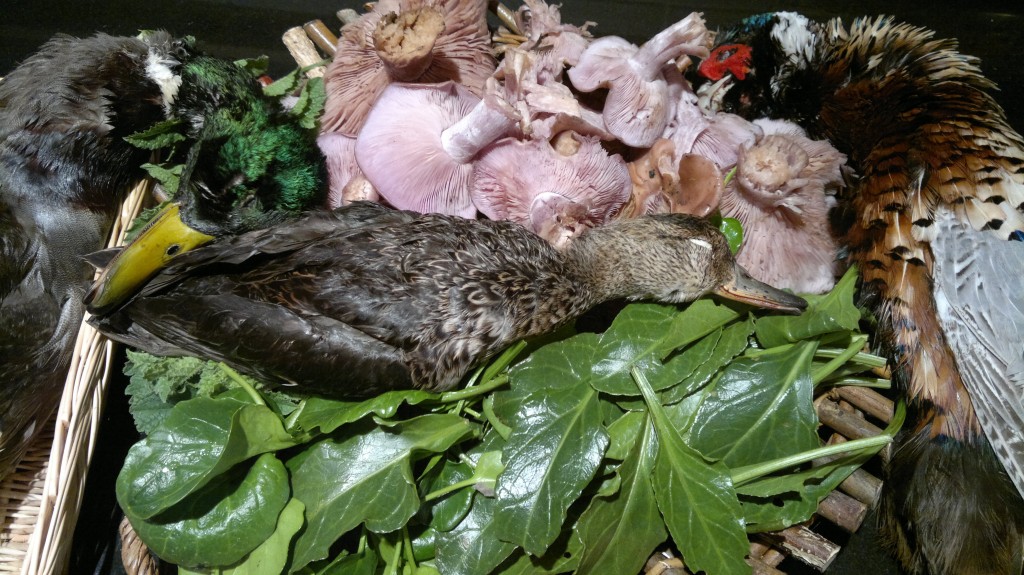 The game and wood blewit season came right on cue…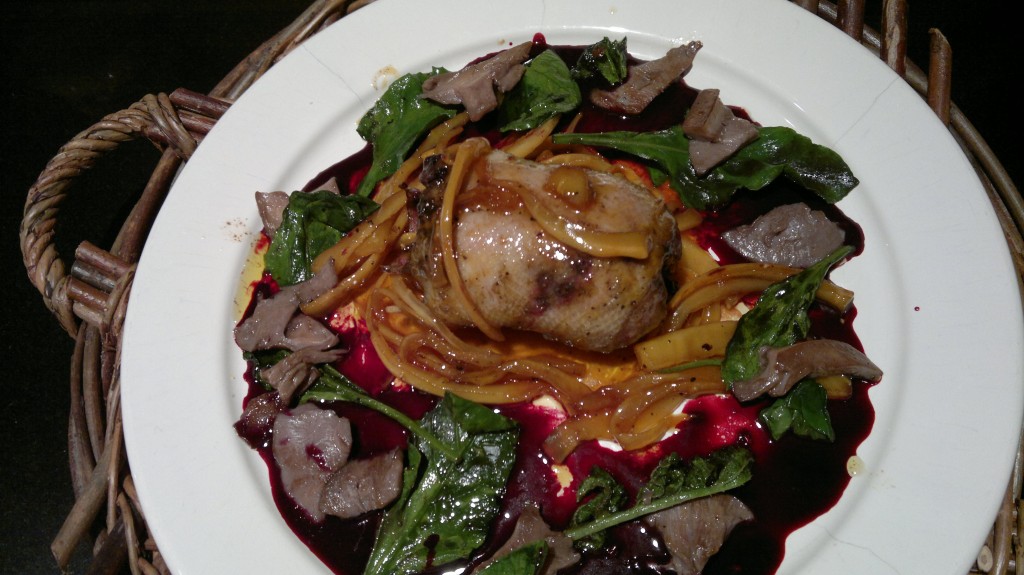 …making for some memorable meals.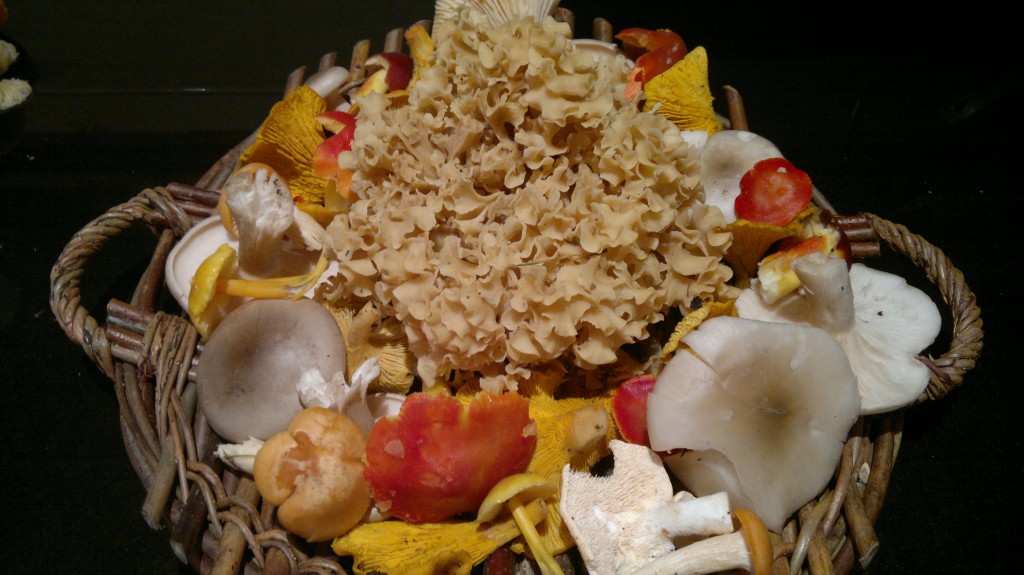 Waxcaps had a good season and there were some late cauliflower fungus about. I got a taste for eating clouded agaric with fish.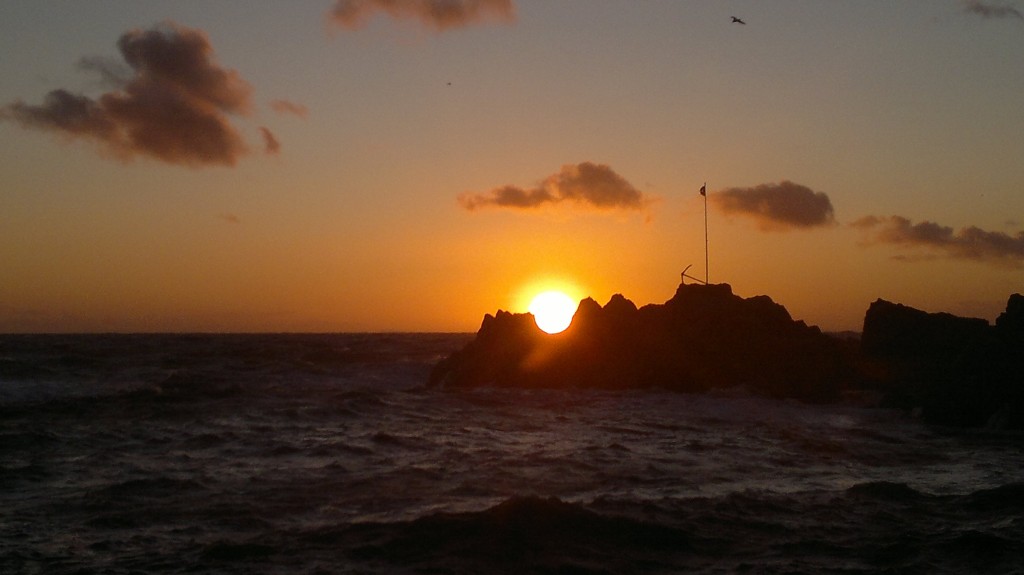 Galloway got plenty of big seas and spectacular sunsets…
DECEMBER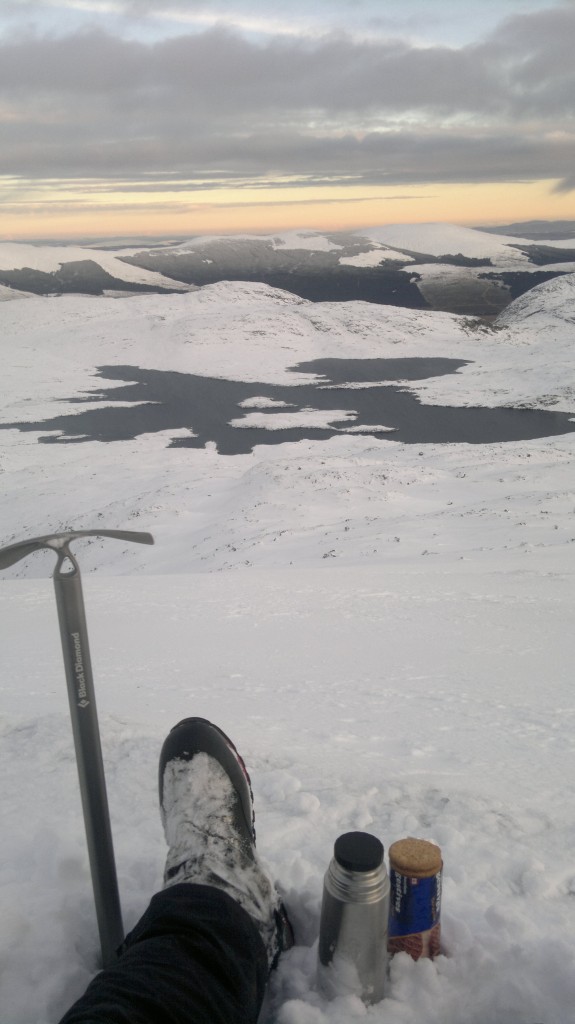 …And a nice week of snow in December.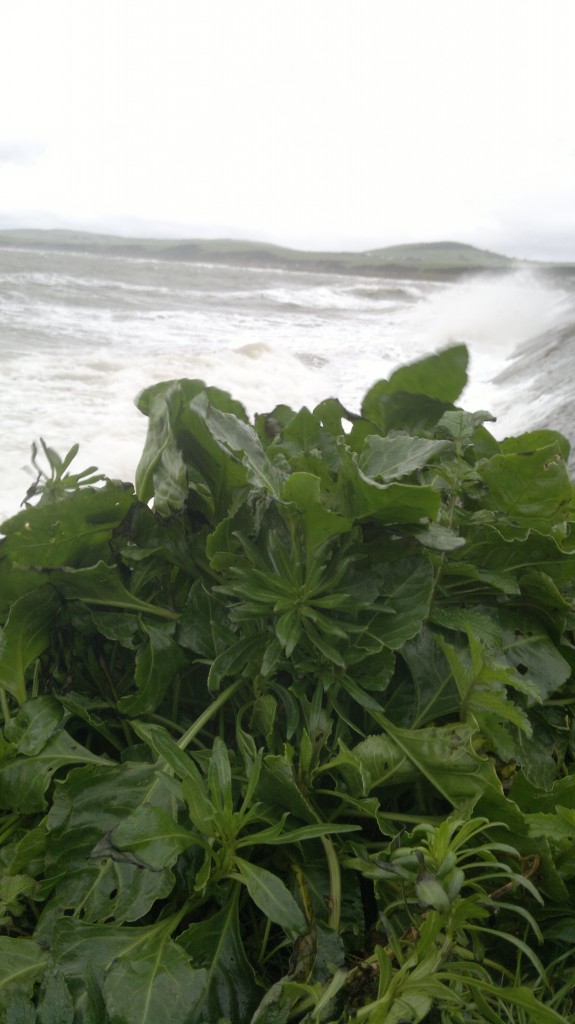 Good old sea beet stayed glossy, tasty and nourishing as the winter stormfest started in earnest.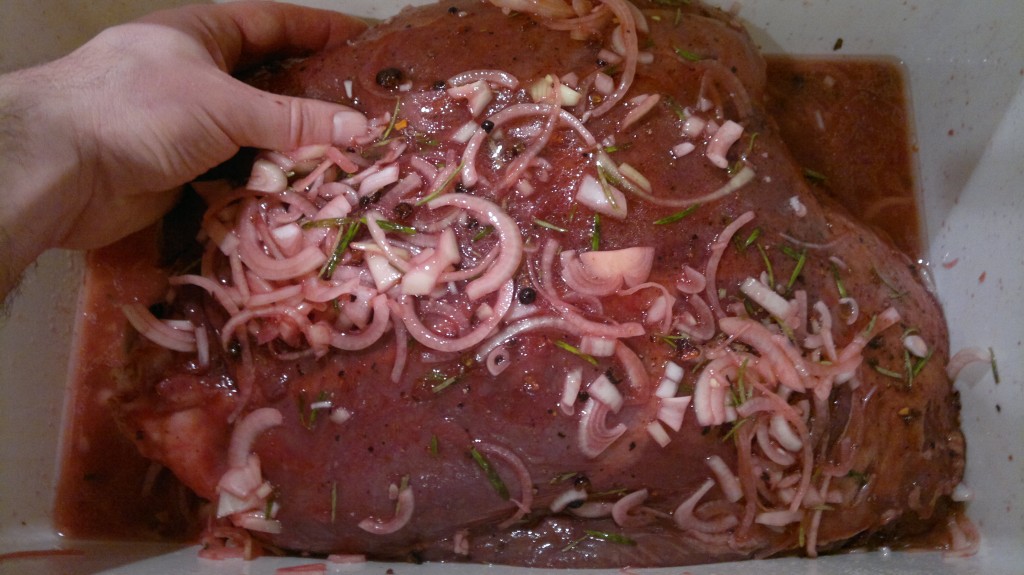 Christmas dinner was mostly foraged, with Galloway red deer haunch marinaded in elderberry vinegar and bog myrtle centre stage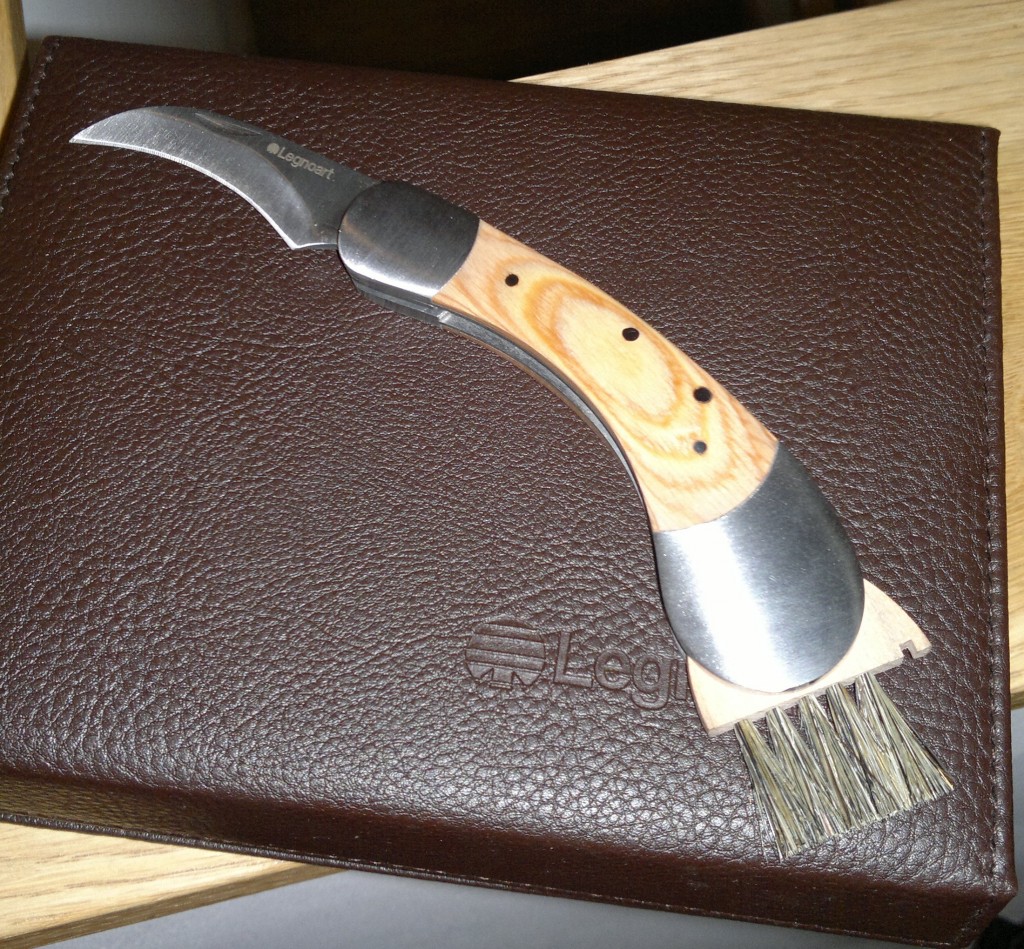 Santa brought me a lovely new fungi knife!
That's my wild food and places year, and I hope 2012 will bring as much great wild food and discovery! I plan to fill in some gaps in my home brewing and seaweed knowledge (got some great new books for that) and forage at least one truffle or native oyster. A trip to the Yukon in the spring should bring morels and big mountains.
I am planning an expanded calendar of events for 2012 (more details soon – I promise!) including slide presentations to keep people tuned in during the less fruitful months for foraging.
Thanks for visiting the site, coming to my events or following me on Twitter!
Happy foraging for the year ahead.