Rock Samphire – Identification, Edibility, Distribution
Crithmum maritimum
Rock samphire should not be confused with its better known, but unrelated namesake marsh samphire. Learn about marsh samphire here.
Edibility – 3/5  Leaves, flowers, seeds. A pungent , succulent member of the carrot family. Rich in aromatic oils which some people say taste like kerosene!
Identification -4/5  Unique and distinct in form and habitat, though care should still be taken as it is a member of the potentially deadly carrot family. Look for sprawling, straggly growth of antler-like succulent fronds, not leaf-like at all, but round in cross-section. Early in the year, skeletons of previous season's umbeliferous flower heads usually persist. Fresh flowers grow in yellowish-green umbels.
Distribution – 3/5 Not uncommon around the English coast. Rare in Scotland except Galloway and S Ayrshire.
Habitat – Coastal cliffs, sea defences and rocky outcrops, sometimes extending onto shingle foreshore.
Season – May to September
If foraging conjures up images of bimbling along tranquil hedgerows, gently picking berries with a gentle sun on your back, then picking rock samphire may disabuse you of the notion. Though it does occasionally grow on the foreshore, its preferred home, clinging to precipitous coastal cliffs, makes for anything but bucolic harvesting. Most of my pictures are of it just out of reach as I cling nervously to a narrow ledge with waves breaking forebodingly below.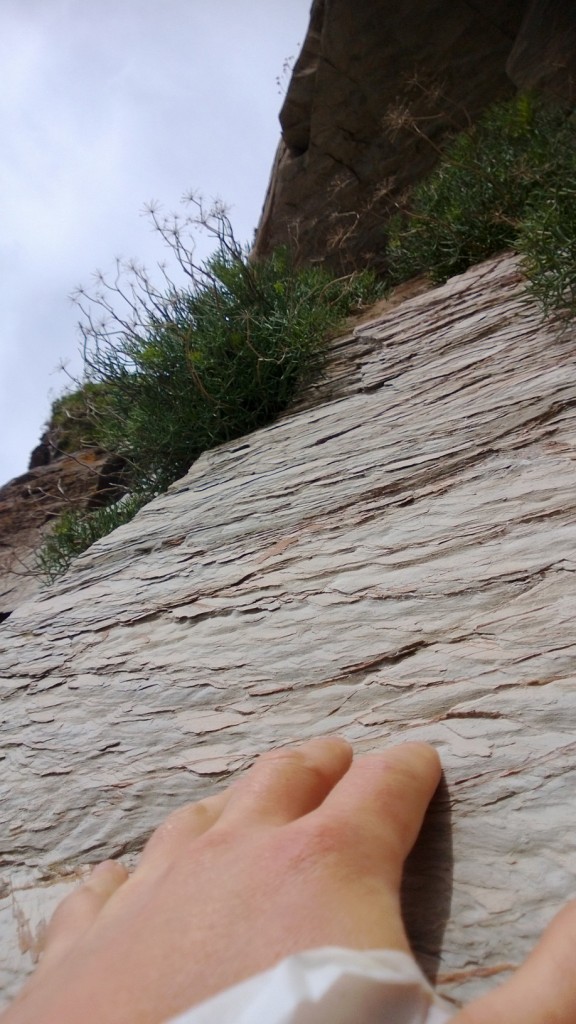 It is interesting that unrelated marsh samphire (a curiousity of the goosefoot family of plants), is now a fashionable wild vegetable while rock samphire can't be bought for love or money. This wasn't always the case, rock samphire being so popular up until the early 20th Century that it was regularly cut with less tasty and easier to harvest marsh samphire. The similarity between the two stops at their succulent, mini-cacti like appearance when trimmed and cooked or preserved. Marsh samphire is mostly salt and crunch (albeit in a delicious way), while rock samphire is salt, crunch and an intensely aromatic carrot/parsley flavour.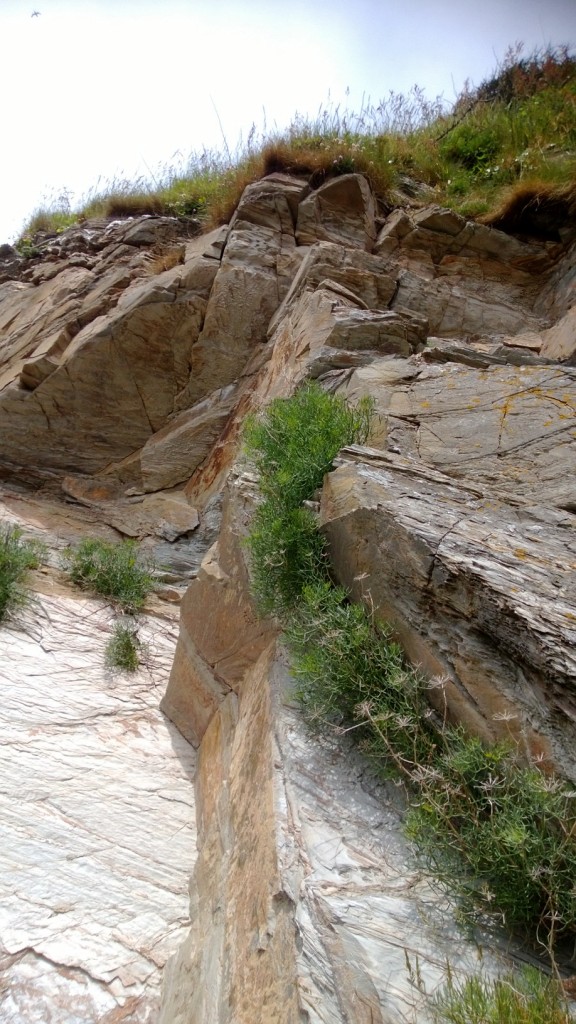 Rock samphire, like other strong-tasting wild foods, seems to receive more than its fair share of criticism for having too much flavour! While I can understand this – it really is quite pungent – I suspect palates stupefied by modern blandness and a lack of culinary imagination may also be to blame. Rather than chewing a mouthful raw and writing it off, why not steam, stir-fry, use sparingly in salads and sushi, or (its traditional, and possibly best preparation) pickle it? I love it pickled and served with smoked eggs and winkles and, most importantly, beer!