Shaggy Inkcap – Identification, distribution, edibility.
Shaggy Inkcap – Coprinus comatus – aka Lawyers wig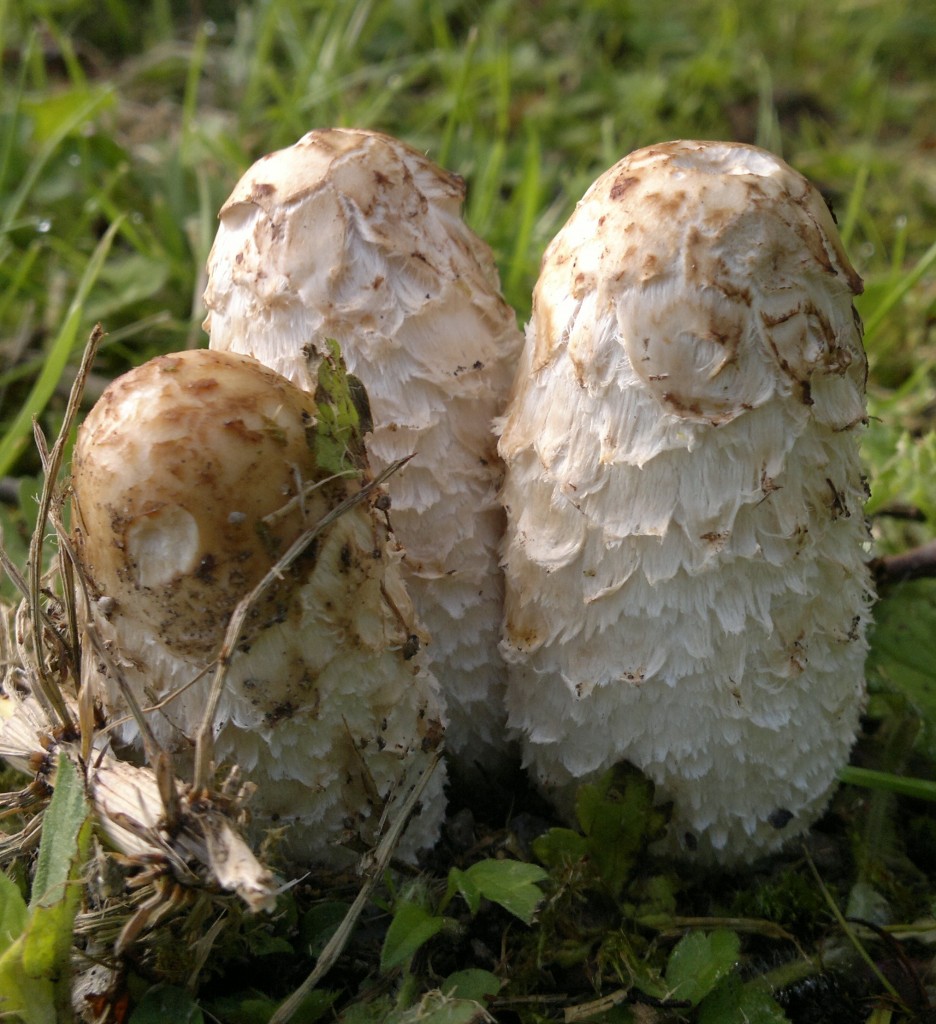 Edibility   3/5 – pick & cook before gills blacken
Identification 4/5 – White cylindrical caps with shaggy, fibrous scales. Gills start pale grey, soon darkening to inky black, later dripping. Do not confuse with the common inkcap, which can be unpleasantly toxic if eaten in conjunction with alcohol. There are no such issues with eating the shaggy inkcap.
Distribution    4/5 – often in large trooping clusters, recurring annually.
Season July-November
Habitat: Pasture, lawns, verges, hedgerows,wood edges, fertile soil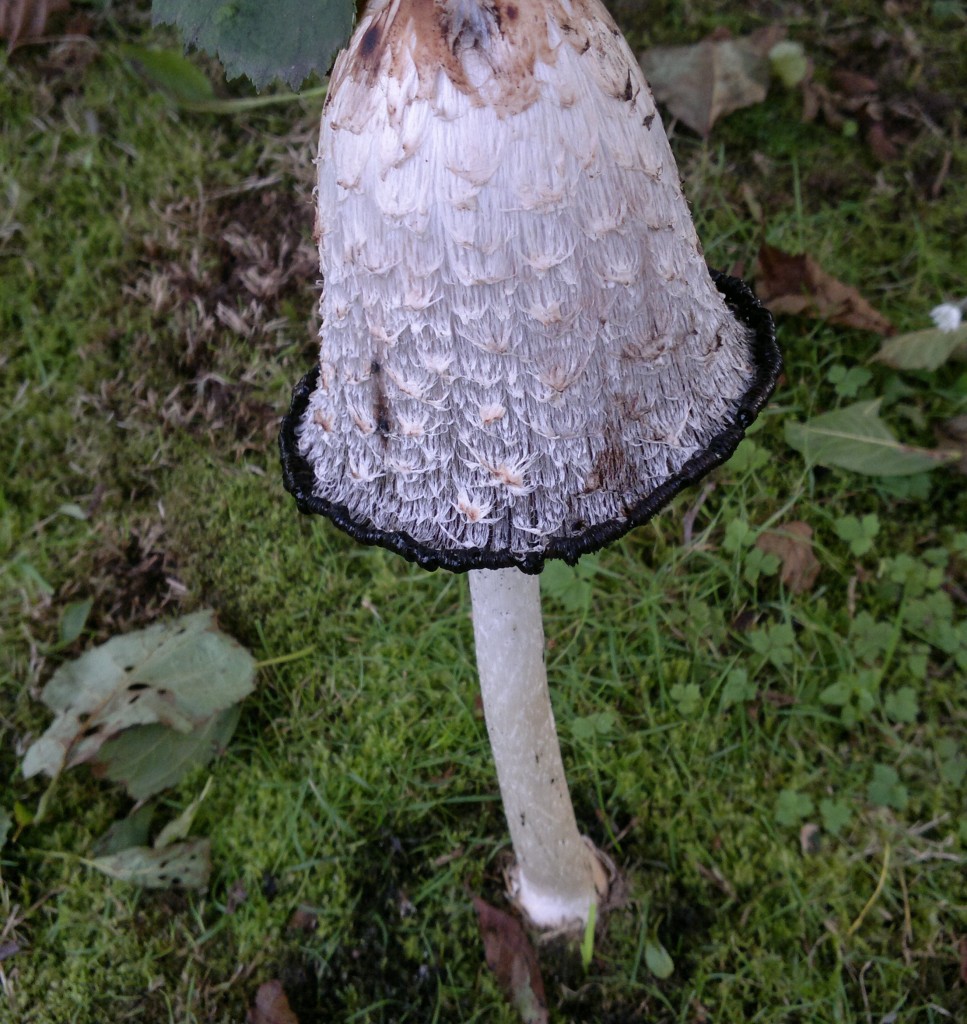 Shaggy ink caps can usually be found growing in the same place year after year – often in urban environments. As with all ink caps, spore dispersal is by means of deliquesing whereby the entire cap liquifies from the bottom up, often leaving only the stipe and a disc of cap (these picture show the full process and for an extreme final stage, have a look at this picture of Hares foot inkcap). In later stages they can be used to make mushroom ketchup, but for general eating only young caps with pale gills should be used. Its a good idea to leave some to mature to perpetuate the colony. They deteriorate quickly, so use soon after picking. Excellent in steak and kidney pudding or in slippery stir-fries.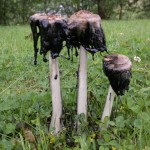 Related pages: