Sea beet – Identification, distribution, edibility
Beta Vulgaris
Edibility – 4/5  – leaves – smaller ones are best
Identification – 4/5
Distribution – 3/5
Season – All year, but best when not flowering (May – August) and can be a bit below par in January/February
Habitat – upper beach,coastal defences and waste ground adjacent to coast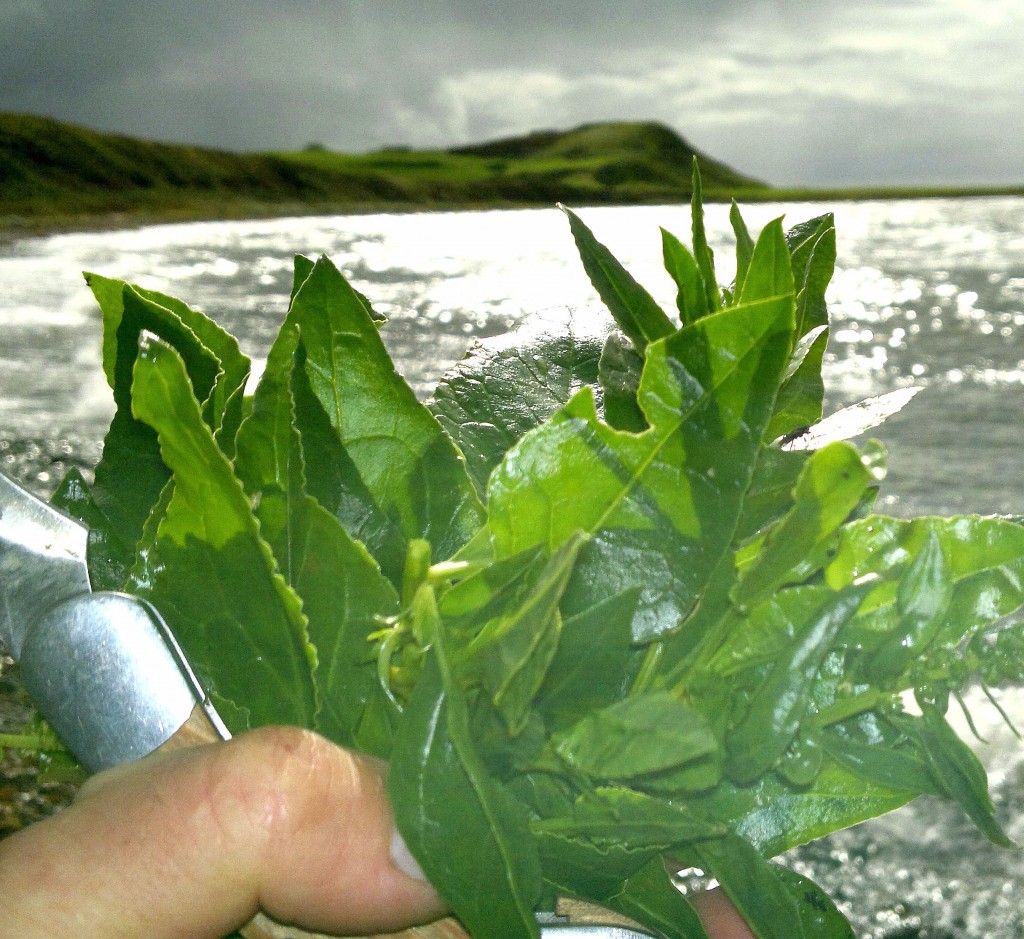 Sea beet is an aristocrat in the world of wild greens. Like many true aristocrats, it has an unkempt appearance that belies its pedigree. Look for glossy, oval to diamond shaped leaves in unruly rosettes on the foreshore and in about sea defences. Its genes have been tamed and refined down the ages to give us many varieties of beetroot, sugar beet, chard, spinach and lots more, so it should seem familiar. You can occasionally see the purple colouration from which beetroot was selectively bred in the young leaves.
Variety is great, but I don't think we have ever improved on the original. You can really taste its pedigree if you boil, blanch, steam, wilt or eat raw the succulent leaves. They have superior flavour, texture and nutrient content to any of their progeny. If you like spinach, you will absolutely love  sea beet. Leaves are at their best in spring, but remain delicious pretty much throughout the year. Careful cropping of a few leaves per plant, and still further restraint during winter, should allow for a steady supply.
I enjoy it in soups, tarts, salads, with fish and lamb. It makes for a very good saag aloo.
Sea beet is a fairly common plant, with glossy green colonies locally abundant in some areas. That said, I would urge you to leave solo specimens alone, and spread your picking around well established plants where they proliferate.
I absolutely love the contradictory nature of these plants which manage to be unruly in their growth, while exhibiting pristine, glossy leaves which actually squeak as you pick them. It also often grows in spectacular locations with waves breaking at it and spindrift tumbling across its stalwort glossy greens. Magnificent!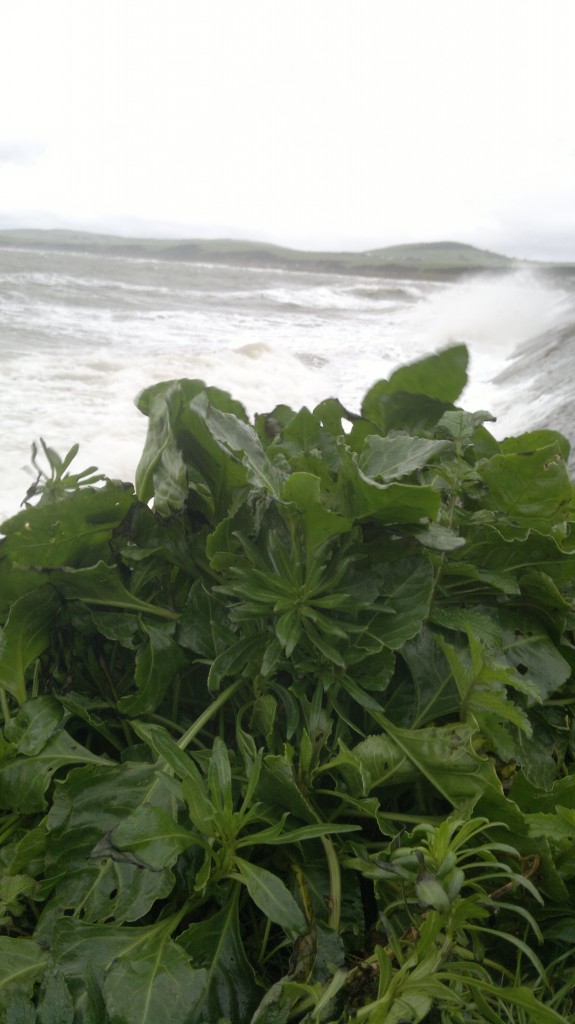 O
Much more common than sea beet (at least in SW Scotland) is its near relation in the goosefoot (chenopodium) family, orache, which is less substantial but equally delicious before it flowers.
Curiously, these generously green shrubs are also in the same family as the rather different looking , but equally delectable, marsh samphire.