Fly agaric – edibility, identification, distribution
Amanita muscaria
Edibility   3/5 – Toxic and hallucinogenic, but if correctly prepared, perfectly edible as food, with no ill effects
Identification 4/5 – Can be confused with red russula (esp. Sickener) if scales washed off
Distribution    5/5 – Very common 
Season: July-November
Habitat: Mostly birch and (sitka) spruce
OK…this is a somewhat controversial but really very fascinating subject. There is a fair bit of reading to do to give yourself a balanced view and you should give consideration to both the following articles before you decide if eating a.muscaria is for you.
On the one hand:
Contrary to nearly all guide books, this mushroom is edible and tasty with no ill effects – BUT ONLY IF IT IS PROPERLY PREPARED. There is an ongoing cultural prejudice against eating it, as documented in this article which also includes directions for safe preparation.
While on the other hand:
A.muscaria is a potentially VERY POISONOUS (occasionally deadly), only made safe to eat by meticulous preparation and generally not recommended as an edible mushroom. Please read this article which refutes many of the claims made in the article above.
You may then also wish to read my further thoughts in response to the second article in the comments section below.
To me eating any wild food (or indeed, any food) should be a matter of taking personal responsibility for what you choose to eat. This means doing enough research to feel comfortable in identification and consumption (ie. not just one paper or guidebook – and certainly not just one website!). Personally, I have never deliberately eaten anything new without feeling 100% comfortable about what it is, what it contains (naturally or artificially), and what my own personal tastes and tolerances are.
Edibility is not black and white, but culturally and personally defined. "Poisonous" and "Delicious" are not polar opposites, but lie on what I call "The Spectrum of Edibility" – read more about this here: Blog – "The Day I Ate A Deadly Plant: The Spectrum of Edibility".
I am entirely happy to pick, prepare and eat fly agaric as a food – but that doesn't mean you should feel the same!
Anyway, back to the mushroom itself…Eaten raw (or if you drink the post-cooking broth), your body will have to deal with a cocktail of active compounds. Upon ingestion, muscimol and ibotenic acid can cause nausea and  stupification (which can be seriously unpleasant, though seldom life-threatening). Usually after that (maybe an hour or so) come hallucinations, vivid visual disturbances and occasionally feelings of hugely exaggerated movements whereby the intoxicated person may take a huge leap to step over a small twig (and feel like they have jumped over a hill). It seems that muscimol is the principal psychoactive constituent of Amanita muscaria, causing sedation and delirium, while  ibotenic acid acts as a prodrug to the muscimol – ie. helping to increase its bio-availability.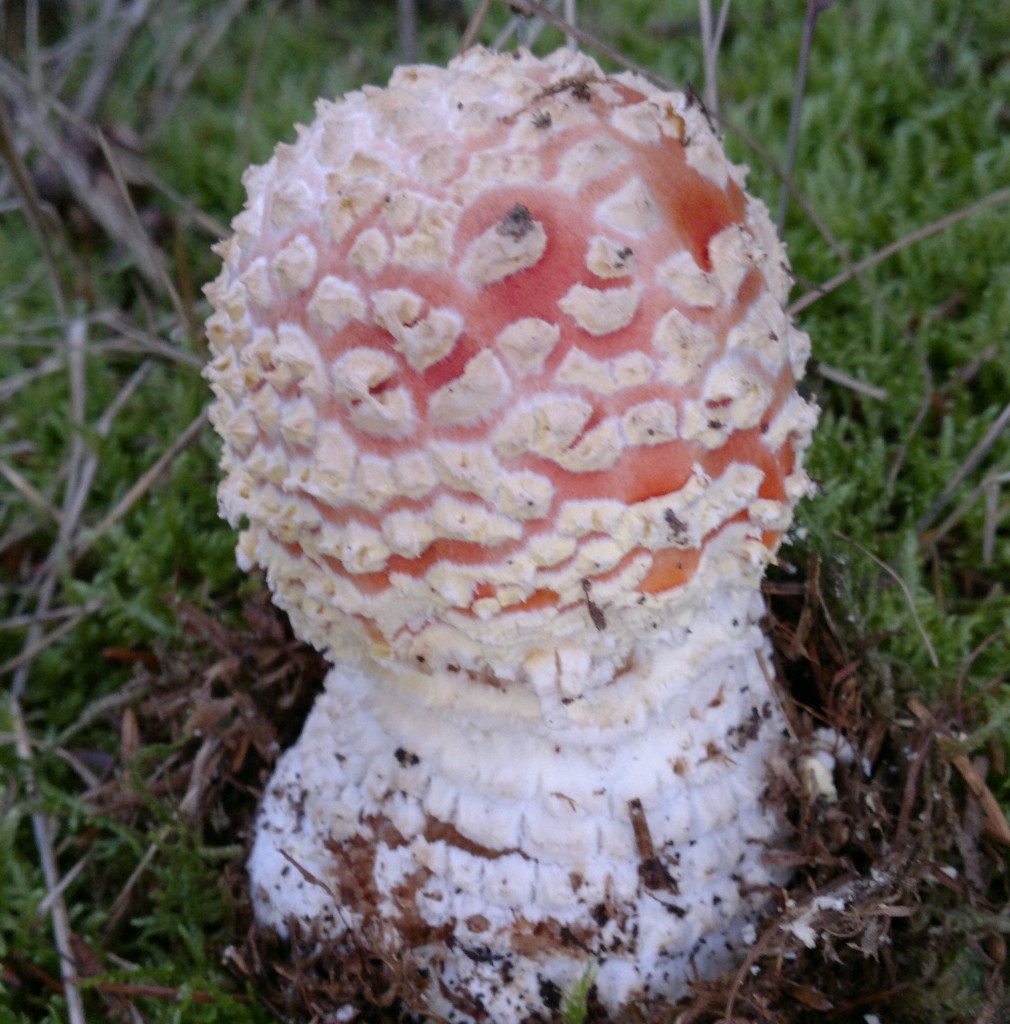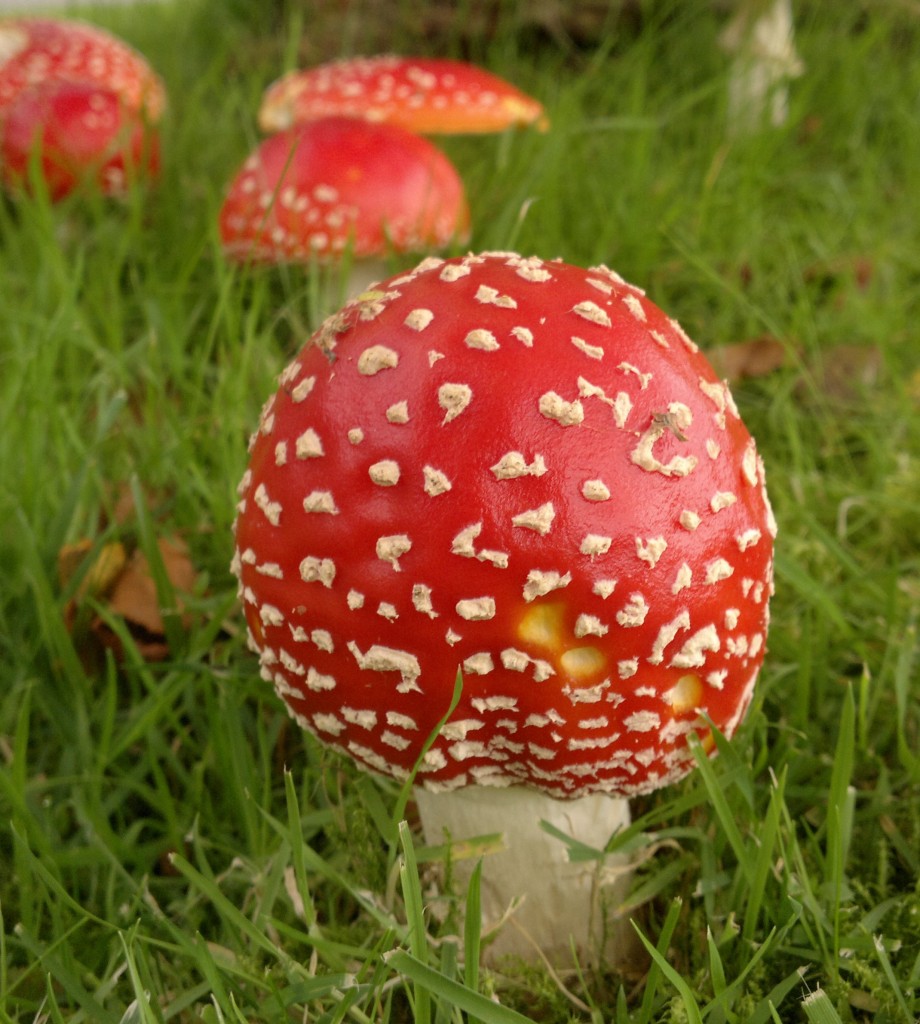 The potency of the active ingredients in fly agaric is hugely dependent on when you pick it. First flush FlAgs (July-August) tend to be much more potent than later ones. Also significant is the stage of growth at which it is picked – generally, the younger and more intense the red, the more potent.  And there is also the matter of personal tolerances…
The detoxification process: slice, simmer in salted water, strain and rinse.
When we find fly agaric on my guided walks, I generally get 20 minutes off as people chip in their stories of pee drinking, flying reindeer, berserkers etc. No mushroom captures the imagination quite like the fly agaric! Please leave your tales, myths and experiences in the comments box below and I will assemble a page devoted to them in the future.
Further reading: